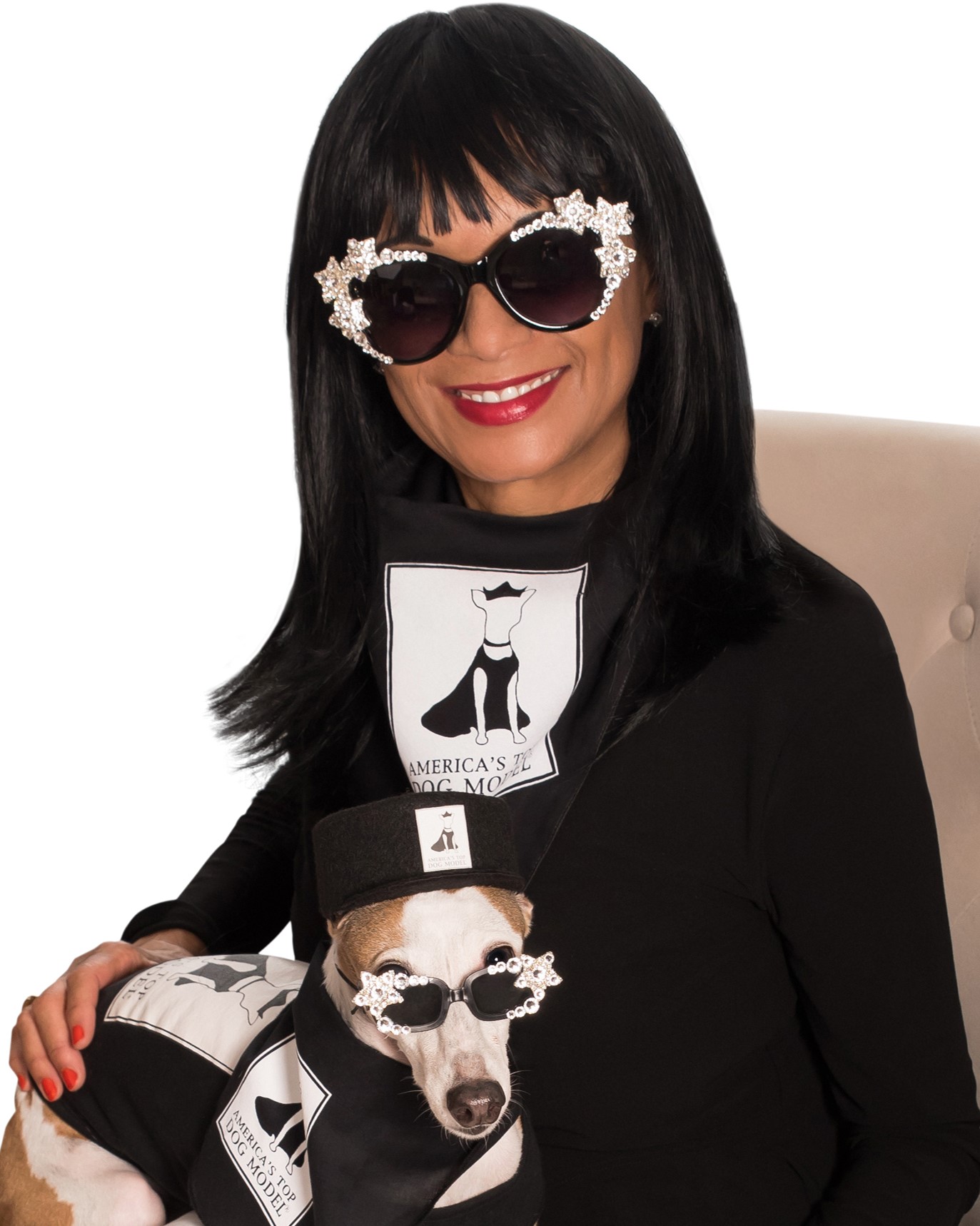 Welcome to America's Top Dog Model Management
America's Top Dog Model ® organization has a national presence discovering, developing, and managing top dog models for fourteen years. Our unique approach to the modeling industry has gained international media attention in Pet Product News International, Caesars Way, In Touch Magazine, Dogster, Country, Atlantic Avenue, Atlanta Latinos Magazine, Boca Raton Observer, Bronze Magazine, Palm Beach Illustrated, Palm Beach Daily News, Palm Beach Post, Sun-Sentinel, Wendy Williams Show, WPTV- West Palm Beach, NBC News Los Angeles, and many more.
Passion projects include our annual America's Top Dog Model ® Contest and annual Worth Avenue Pet Parade. America's Top Dog Model's mission is to "celebrate dogs that make a difference in people's lives."
During the many years of organizing America's Top Dog Model Contest, Jo Jo Harder, the founder, has received numerous emails from people inquiring about how to get their dog into modeling. This popular question inspired her second book How to Become a Top Dog Model. It's the "go-to" book for pet parents who want to make their dog a star, or at least look like one.
In addition, many of America's Top Dog Model ® winners and finalists have launched successful modeling careers through the national contest, which represents an opportunity for unlimited possibilities.
A stylist and former model herself, with over ten years of experience in the canine modeling industry, she decided that it is time, and certainly fitting to launch America's Top Dog Model ® Management division.

America's Top Dog Model Management is a consulting division that was formed to help build, brand, and guide the careers of canine models and their people, as well as support the media industry. Our primary focus is to provide the tools and support that allow canine models to archive their goals. All career decisions are collaborative and reflect the best interests of each individual.
For guidance with America's Top Dog Model ® Management your dog must meet the following qualifications:

Sure your dog is cute and adorable, but she/he must also be:
Well trained and socialized


Healthy with the correct weight for their type

Photogenic and equipped with professional photos to prove it


Available for auditions and photo shoots

Active on social media
America's Top Dog Model ® Management is headquartered in Boca Raton, Florida. Consulting services can be conducted in person or via phone, or skype. We work closely with our talent in all aspects of their business.
Management Services Include:
Advise on training, socialization, Pet-etiquette, and career launch.
Appearances
Brand development
Help choose a professional photographer and assist with selecting photos.
Assist with portfolio development.
Press opportunities.
Portfolio video.
Resume preparation.
Social media & branding.
Assist locating a talent agency

for representation.

Research potential modeling

opportunities.
Creative strategy.
To receive information about services and prices click HERE. Please sign up on our email list or follow America's Top Dog Model on Facebook to receive information about upcoming auditions and events.
*Model casting calls are conducted periodically for America's Top Dog Model Paw Prints Magazine YouTube reality series, and other projects.
By submitting your work to our projects, you:
Guarantee and represent that you are the sole and exclusive legal owner of all the rights, titles and interests in all works submitted by you, including all related intellectual property interests (such as trademarks and copyrights).
By submitting your work to our model Casting Call, you recognize that, you are giving permission to America's Top Dog Model ® to publish your work in Paw Prints Magazine, our website, videos, and any other media used to create and monetize Paw Prints Magazine. We reserve the right to crop your photos and edit content.
If you are an out of town "company" interested in doing work in South Florida, Jo Jo Productions can assist with your production and casting, as well as direct you to experienced photographers, producers, production assistants, stylists, location managers, caterers, rental equipment, studios, and whatever else you may require for your shoot.
We look forward to working with you.
Paws Up!
Jo Jo Harder & Team
Jo Jo Productions