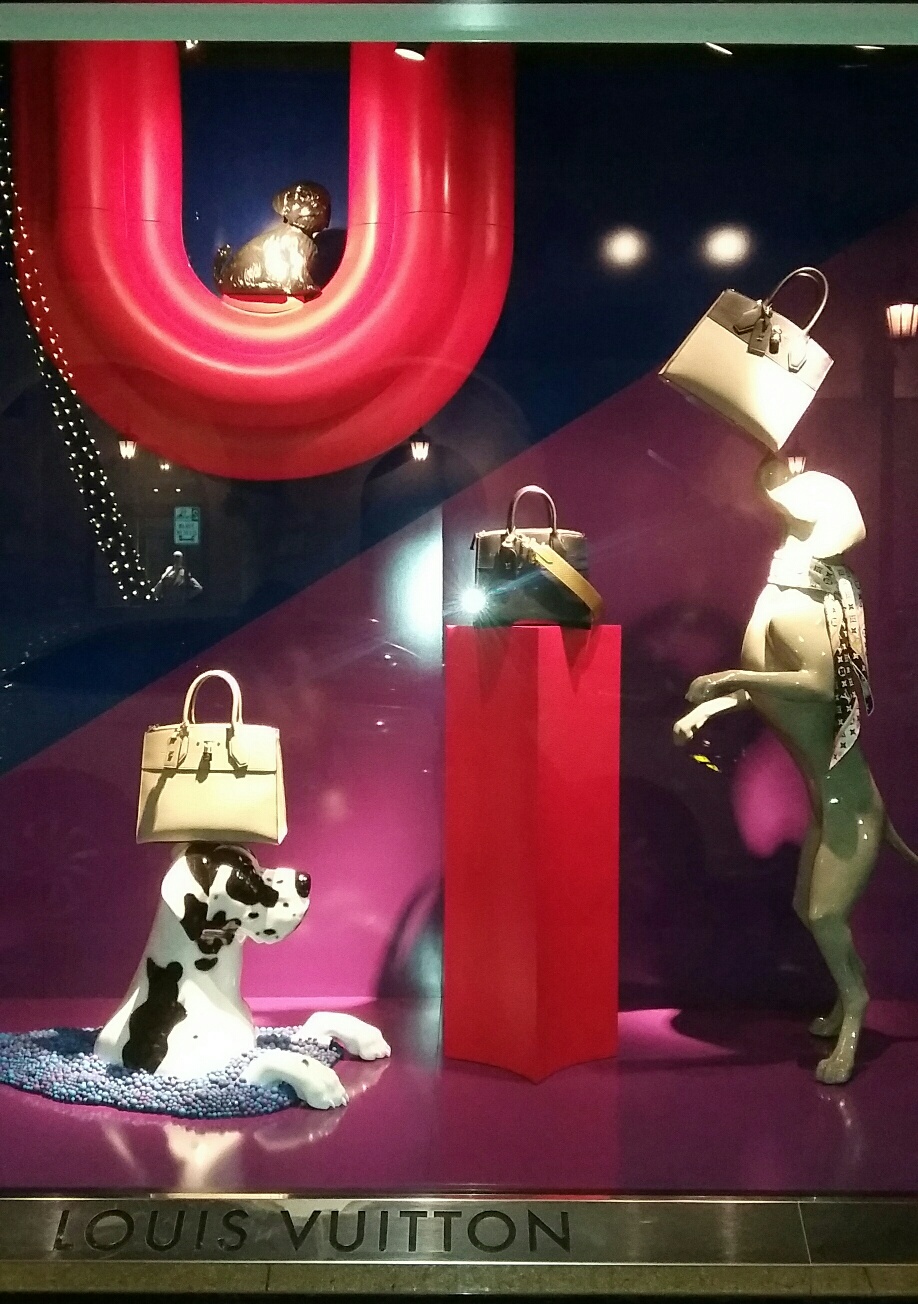 It was an honor to attend the inaugural "Fork to Fashion" on Worth Avenue in Palm Beach. Similar to Fashion's Night Out, Fork to Fashion was an evening of shopping, sipping, and small bites, to celebrate the Worth Avenue Association's 80th anniversary. The 200 block was closed to traffic and three fashion districts – New York, Paris, and Milan were created for invited guests.
Worth Avenue is known as the hallmark of glamour and luxury, but it is also embedded with history and architectural masterpieces created by American architect Addison Mizner. No visit to Worth Avenue is complete without visiting the special shops in its hidden courtyards – or vias which Addison Mizner envisioned as part of his plan. Here, you will discover one-of-a-kind, shops, galleries, and restaurants, tucked away among tropical foliage.
I arrived for the event an hour early in order to shop, meander, and explore the vias. First stop, Sherry Frankel's Melangerie nestled in the Via Amore Courtyard. Her emporium is filled with elegant ceramics, custom embroidered pillows, robes, towels and whimsical gifts. Sherry has a fun collection of gifts for people with pets and the best greeting cards in the world! If you can't find it, Sherry can have it made for you.
Across Via Amore Courtyard is Marley's Palm Beach Collection, where one can find the best white pants and magnificent tunics!
Always, looking for new shops, I was excited to discover Ce Ann's Vieux, Via DeMario. This extraordinary shop was filled with amazing antiques, decorative accessories, unique gifts, and lovely, Chocolates. The Fifi Fiore roses in hat boxes and collection of Susan Carson bags are fabulous! Ce Ann, the owner, unsurprisingly informed me that these items are best sellers.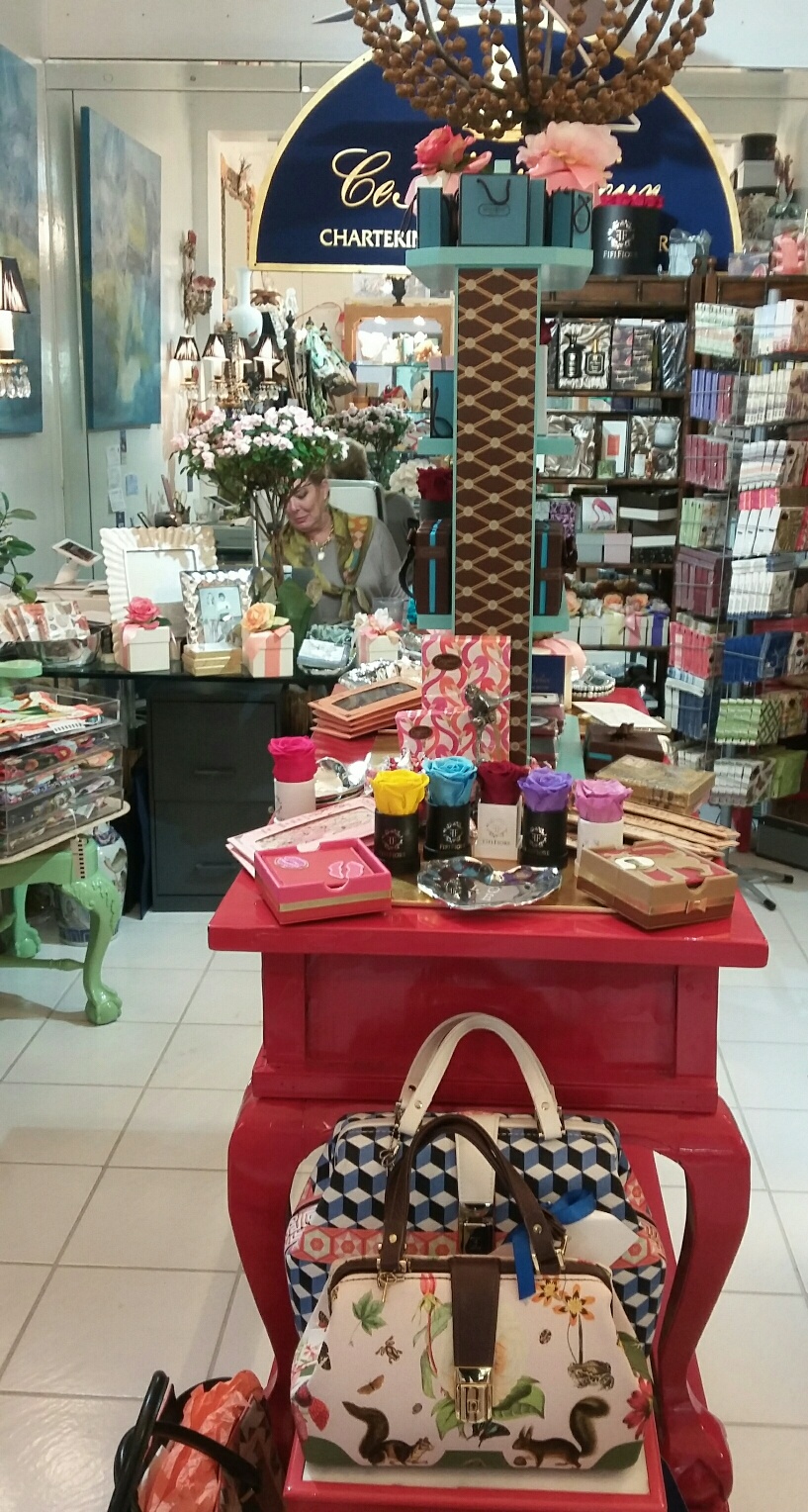 Passionate about living graciously, Ce Ann travels the country bringing whimsy to Palm Beach with her curated collection of unique discoveries. This shop is definitely my favorite newbie on Worth Avenue.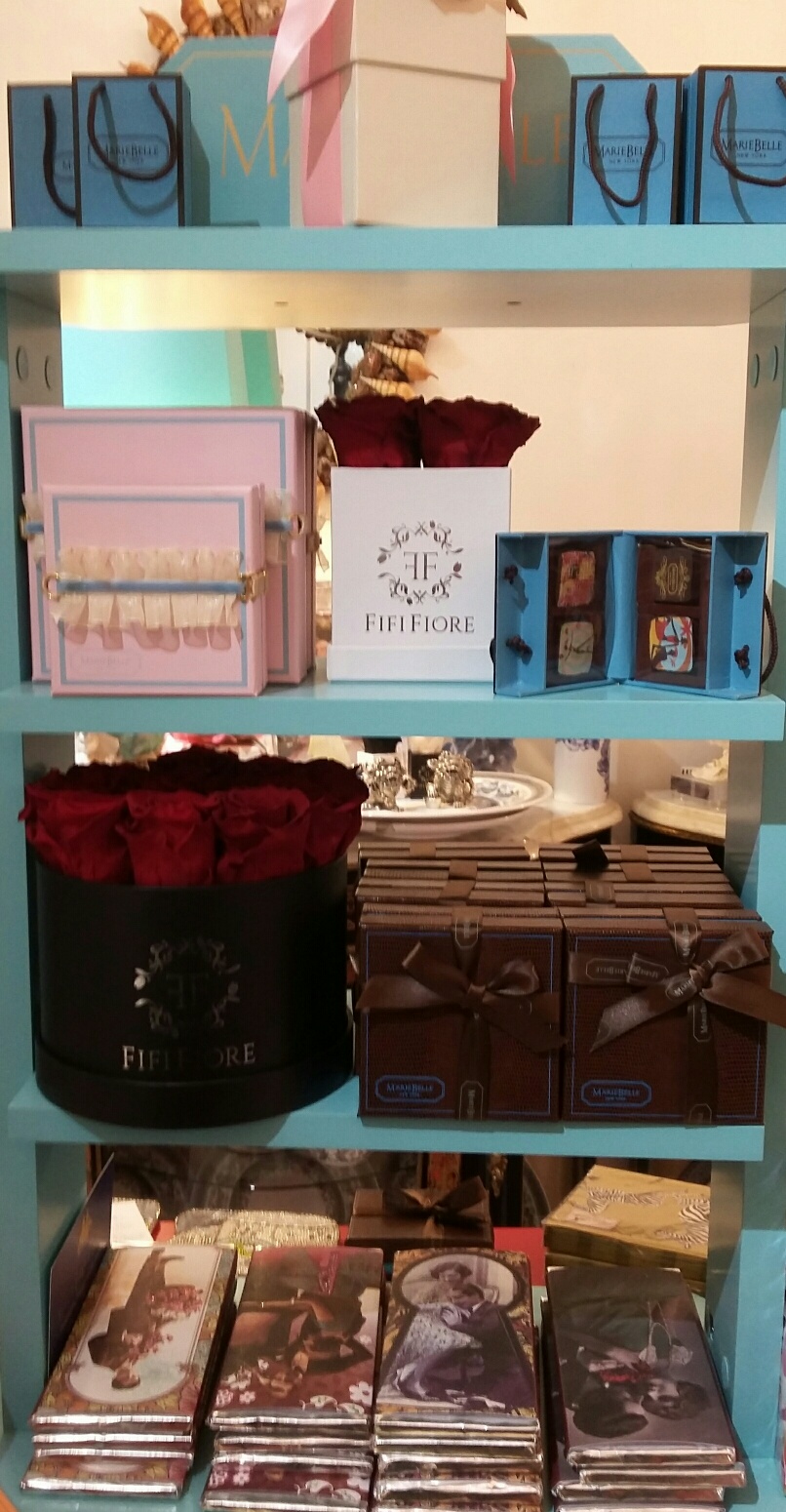 I couldn't help but to stop and admire Saks Fifth Avenue window featuring the new Lois Vuitton collection displayed to celebrate the 2018 "Year of the Dog!" Floral is the trend that definitely stood out at Saks and many of the shops on Worth Avenue.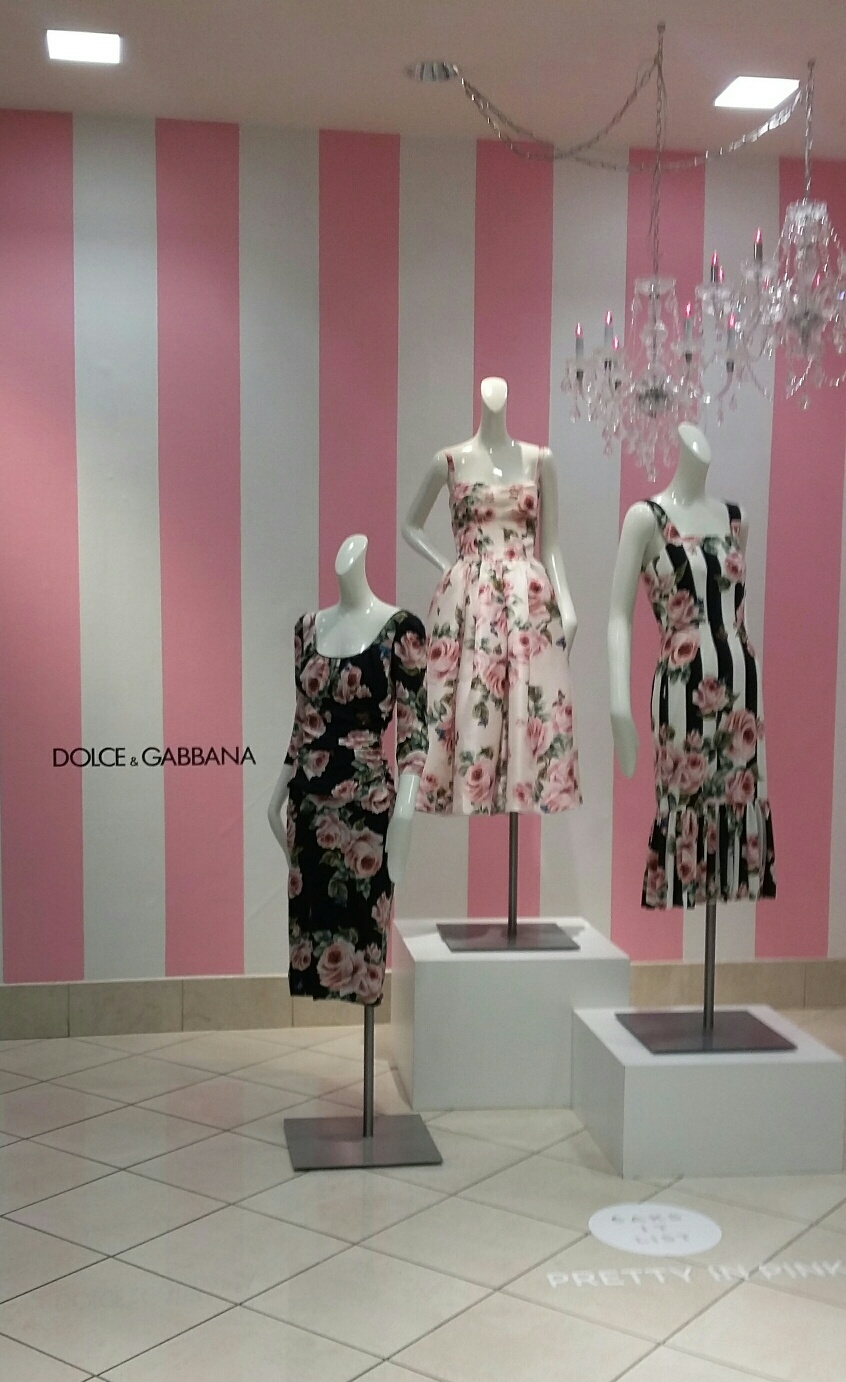 Fork to Fashion got off to a wet start, but a few showers could not keep over 1,000 guests from enjoying the festivities. The street was alive in all three fashion districts. In the New York District, it felt like being in the heart of Manhattan with subway schedules painted on a shop's window. In the Paris districts, where Parisian dancers and marionettes roamed, Woody MichlebBeauty Salon served hors d'oeuvres and cocktails to the sounds of its own DJ. And, in the middle of the Milan district, Hamilton Jewelers embraced the Italian theme by serving gelato from a gold gelato cart in front of Milan-based Pomellato jewelry.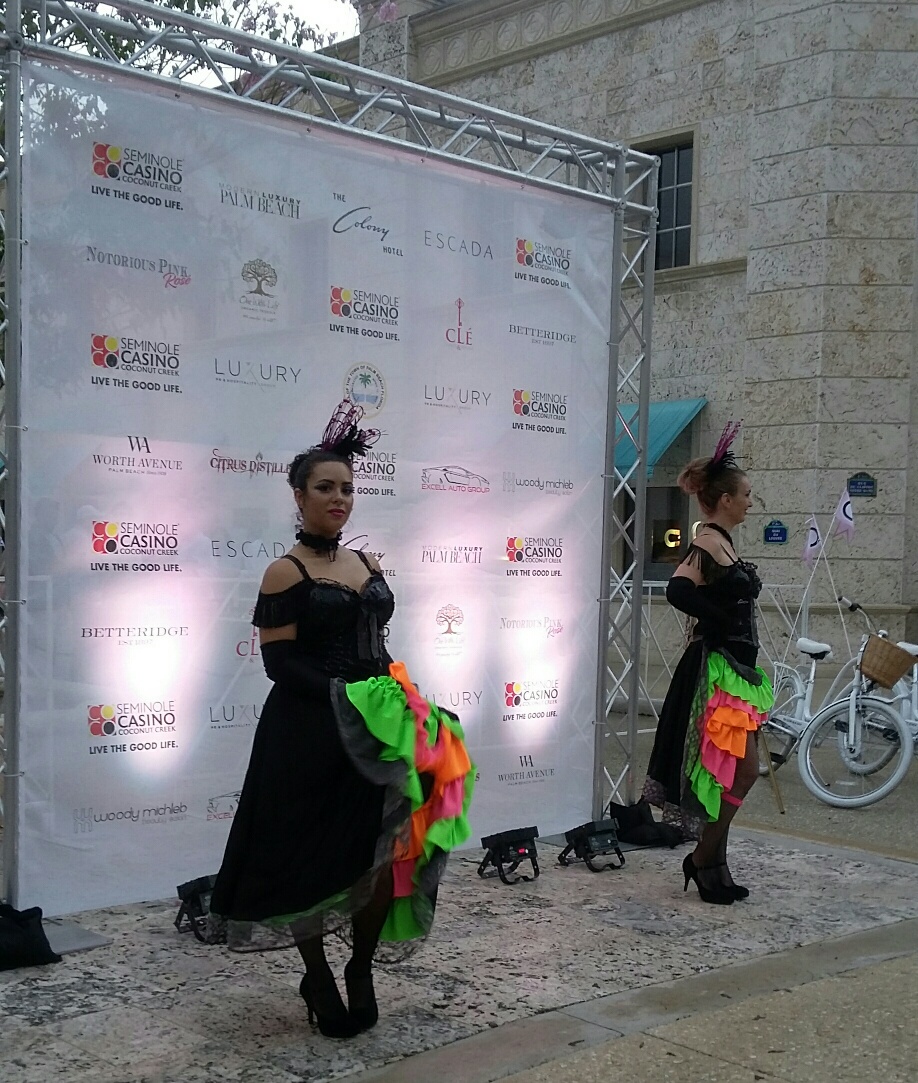 There were luxurious lounge areas set up in each district, where guests could relax and enjoy champagne, cocktails, and passed hors d'oeuvres after hours of shopping. We were so thankful that the weather turned out to be a beautiful evening with temperatures in the upper 70s. Fork to Fashion was truly an event to remember!