Thank you everyone for your support in 2016. It was a wonderful year for celebrating "dogs that make a difference," which is America's Top Dog Model's mission.
The highlight of 2016 was our "Meet the Paw-litician" event in Palm Beach, Florida. America's Top Dog Model (R) presented "Meet the Paw-liticians" fabulous 2-day fashion event on November 4 & 5, 2016, to benefit Share-A-Pet of Fort Lauderdale.

The weekend began on Friday, November 4, with a fabulous "red carpet" welcome reception hosted by the Chesterfield Hotel. On Saturday, November 5, America's Top Dog Model ® Paw-litical Party took place in Via Amore (across from Tiffany & Chanel), 256 Worth Avenue, Palm Beach. Guests enjoyed a paw-litical themed event featuring America's Top Dog Model ® 2017 calendar launch, people & pet fashion show, music, and in-paw-guration of Pearl, America's Top Dog Model ® 2016 national winner. It was wonderful getting together with America's Top Dog Model family members who traveled from around the country to be a part of these exciting events! Our generous sponsors were truly involved every step of the way. If you were unable to attend this paw-some 2-day event, here is a condensed version on YouTube:
Now its time to Prep Your Pooches! Strike a Paws! America's Top Dog Model ® Launched its 13th annual Contest on January 20, 2017.

Each year America's Top Dog Model ® contest introduces an exciting new theme! Embracing our contest mission "to celebrate dogs that make a difference" in people's lives, the 2017 contest theme is "Celebrate the World."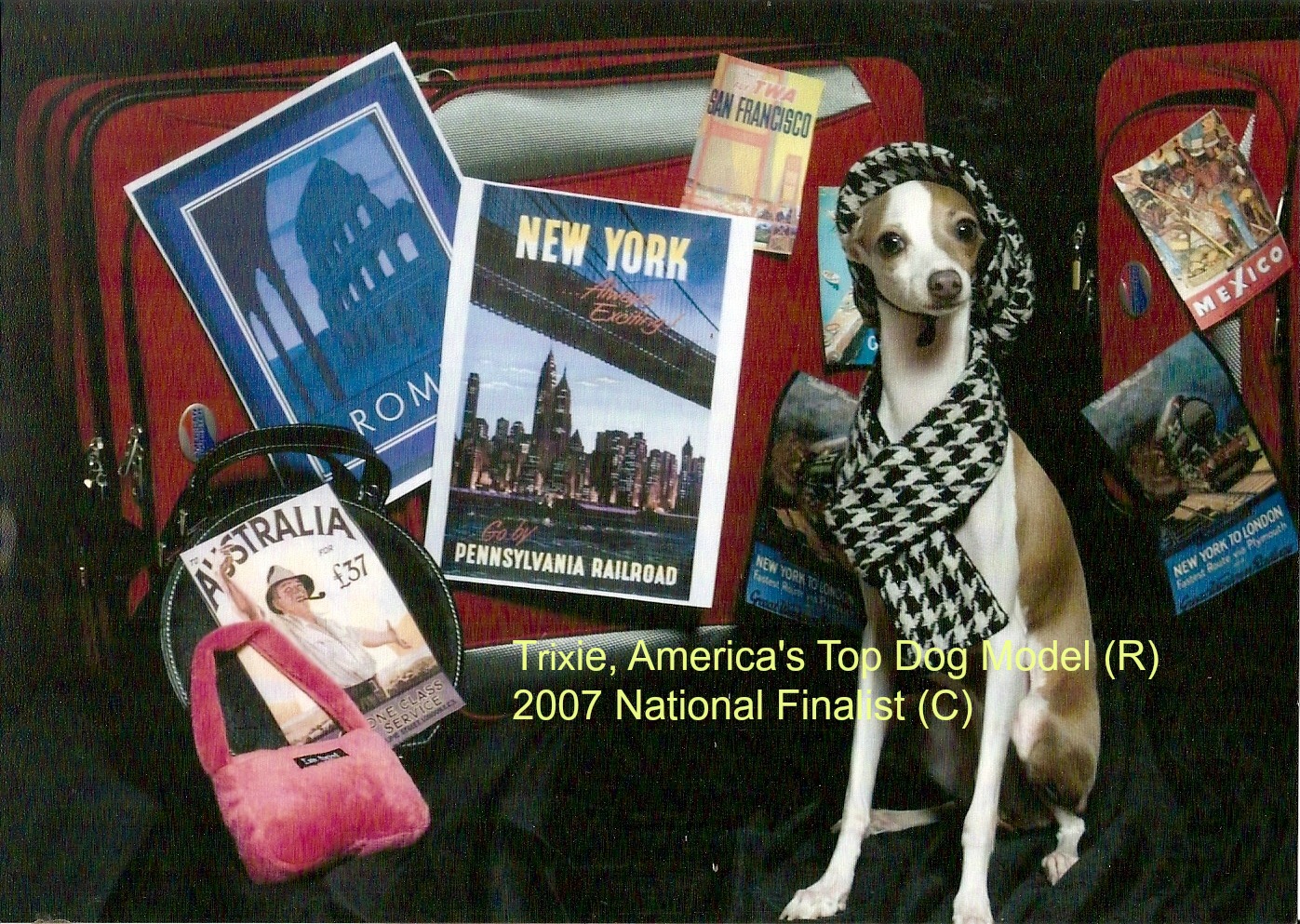 During such a divided time, this is an opportunity for people to be a part of something that brings everyone together - America's Top Dog Model ® Contest.
Dogs bring people together by bridging differences. Dogs remind people that no matter how divided they are, humans share a common bond grounded on goodness and humanity.
During this year's competition, contestants will have an opportunity to present ways to celebrate the world in which we live in. Contest runs through April 30.
The Prizes
The Grand Prize Winner will receive the following:
Finalists Prizes:

Eleven Finalists will be featured in America's Top Dog Model ® Calendar and website. Finalists will also receive an autographed copy of How to Become a Top Dog Model and Pawz Dog Boots & Max Wax.

Best of luck to all the contestants!