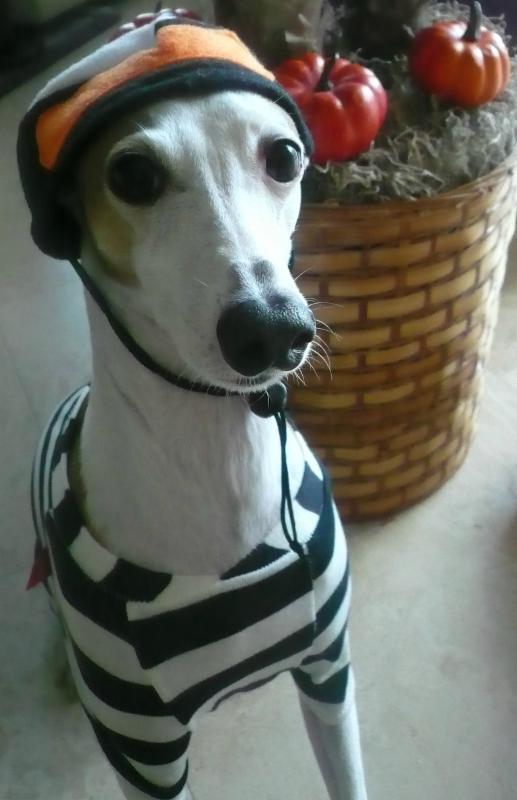 Halloween can be a fun time for the whole family, but there can be potential dangers and sources of stress for some dogs. If your pet considers the All Hallows Eve a "fright night," you may have to spend time acclimating your pooch to the sight of you wearing a mask, days in advance.
If your plans include tricks and treating with your dog, follow these six tips for a fun and safe Howl-o-ween:
When selecting a pet costume, the most important thing to keep in mind is a good fit. A pet's costume must fit well and remain securely in place. Tight clothing can impair circulation and a loose outfit can get tangled or cover your dog's eyes.
Keep your dog on a leash at all times.
Carry a flashlight and decorate treat bags with reflective tape.
Avoid crossing lawns and yards where furniture and ornaments present danger.
Go only to homes where residents are known and have a welcome light on.
Paws off the chocolate! Keep all candy out of dog's reach.