October marks National Breast Cancer Awareness Month a time devoted to support the awareness and prevention of breast cancer. As a cause that hits so close to home for so many, the emanating of support is felt deeply each October since its establishment as Breast Cancer Awareness Month in 1985.
During October, there is a rise in pink products, when many brands "go pink" in support of breast cancer awareness. This year is no exception, with many designers and brands showing their unrelentless support for this cause.
Though direct donations to the Breast Cancer Research Foundation, Living Beyond Breast Cancer, and the National Breast Cancer Foundation (to name a few) are always appreciated and needed, there are also brands that one can shop while donating to this important cause. Plus, the holidays are near, and a pretty present with a philanthropic element will not go unnoticed.
Here are five stylish brands supporting breast cancer awareness while spreading hope.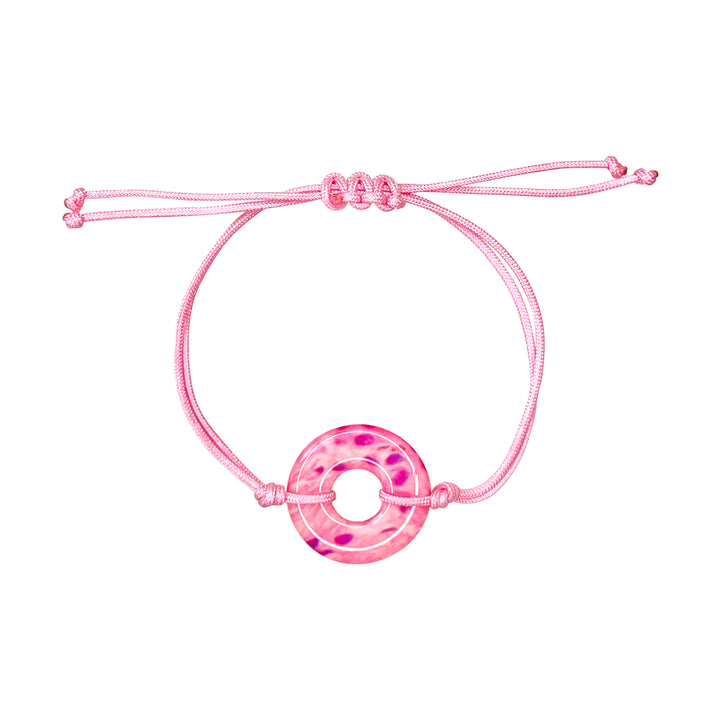 Revive Jewelry honors loved ones and survivors by celebrating the positives. Inspired by her loved ones who were taken too soon, Revive's owner, Nikki Zazzali designs jewelry that incorporates cellular imagery in every design. Each sale donates 10% of proceeds to an associated charity. The breast cancer awareness collection raises funds for Breast Cancer Research Foundation.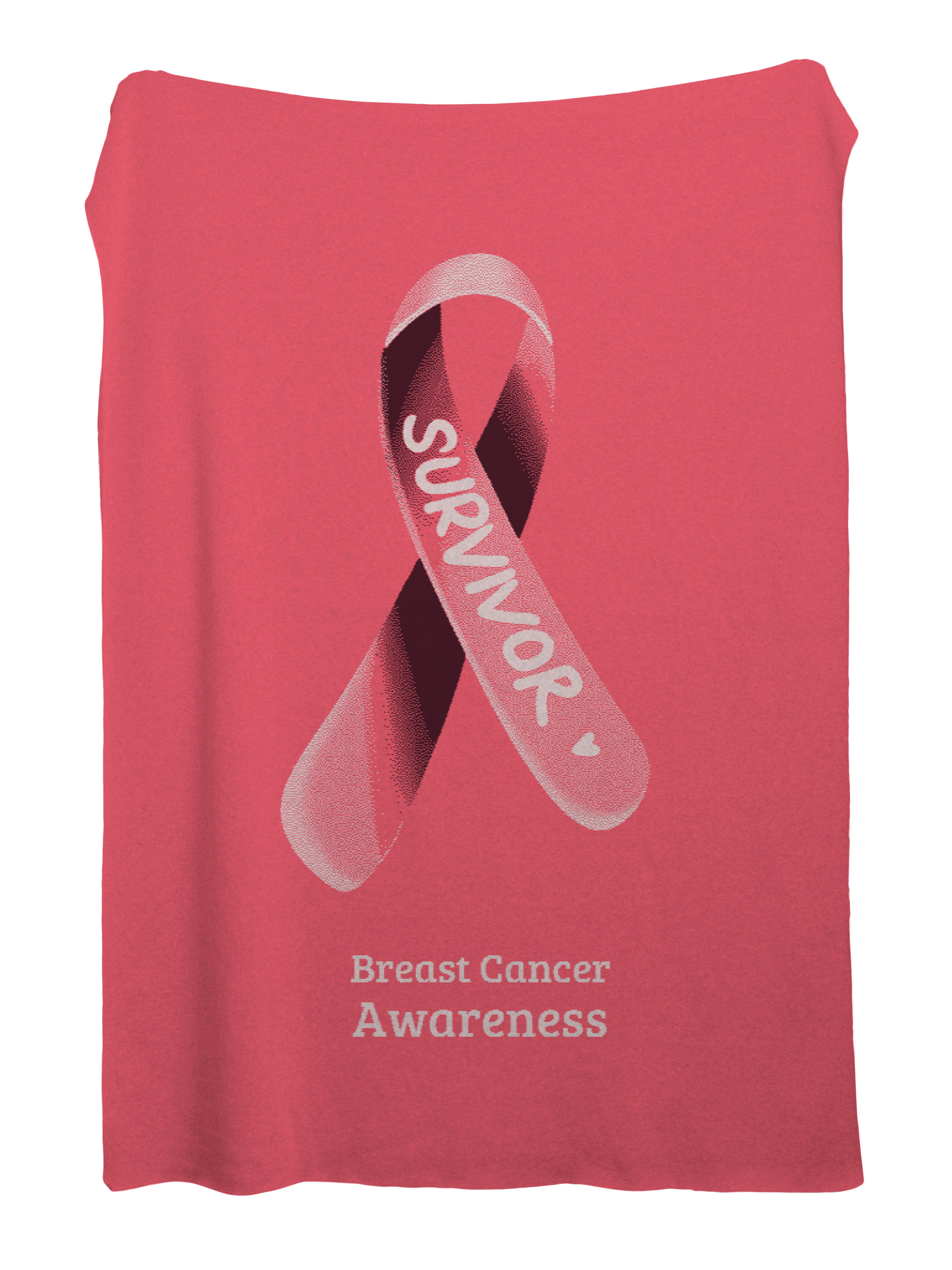 Knitwise is a proud supporter of Living Beyond Breast Cancer and is donating *50% of its Breast Cancer Awareness collection profits to LBBC from October 1st - 31st.* Living Beyond Breast Cancer is a national nonprofit organization that seeks to create a world that understands there is more than one way to have breast cancer.
Knitwise, a tech startup specializes in blending technological innovation and personalized fashion. With one-of-a-kind technology, Knitwise turns photos and designs from customers into one-of-a-kind knitwear, as shown on this lovely pink blanket. The brand began personalizing knit sweaters featuring the furry babies of loving pet parents, but has grown to offer human portraits, logos, quotes, or any other designs that represent what customers hold dearest.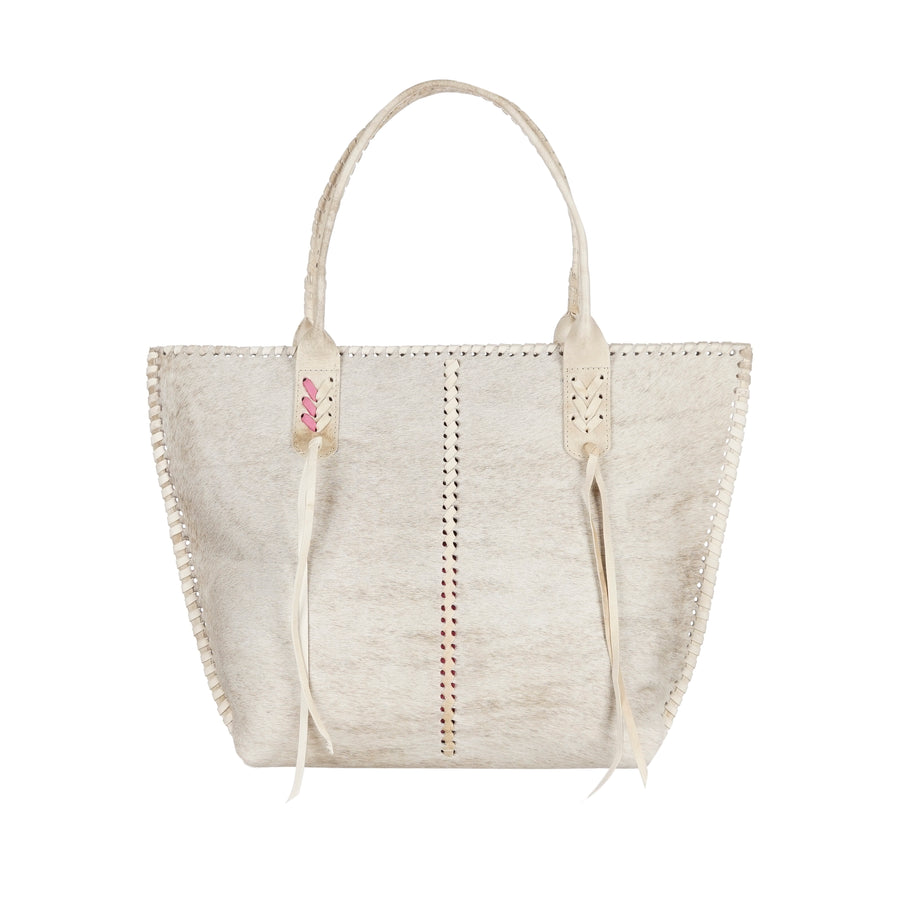 Dr. Sylvia Kampshoff's company Pata Life Bags for a cause is on the mission to reduce unnecessary breast cancer deaths by donating mammograms to Women in Need in Argentina, where breast cancer mortality rate, is amongst the highest in the world. The company donates all year round a portion of the profits to mammograms for Argentinian women in need, through the sale of their leather handbags made in Argentina. Their bestselling white Cowhide Handbag is combined with the perfect pink interior. All bags come with a stylish Jute Bag with pink Pata logo.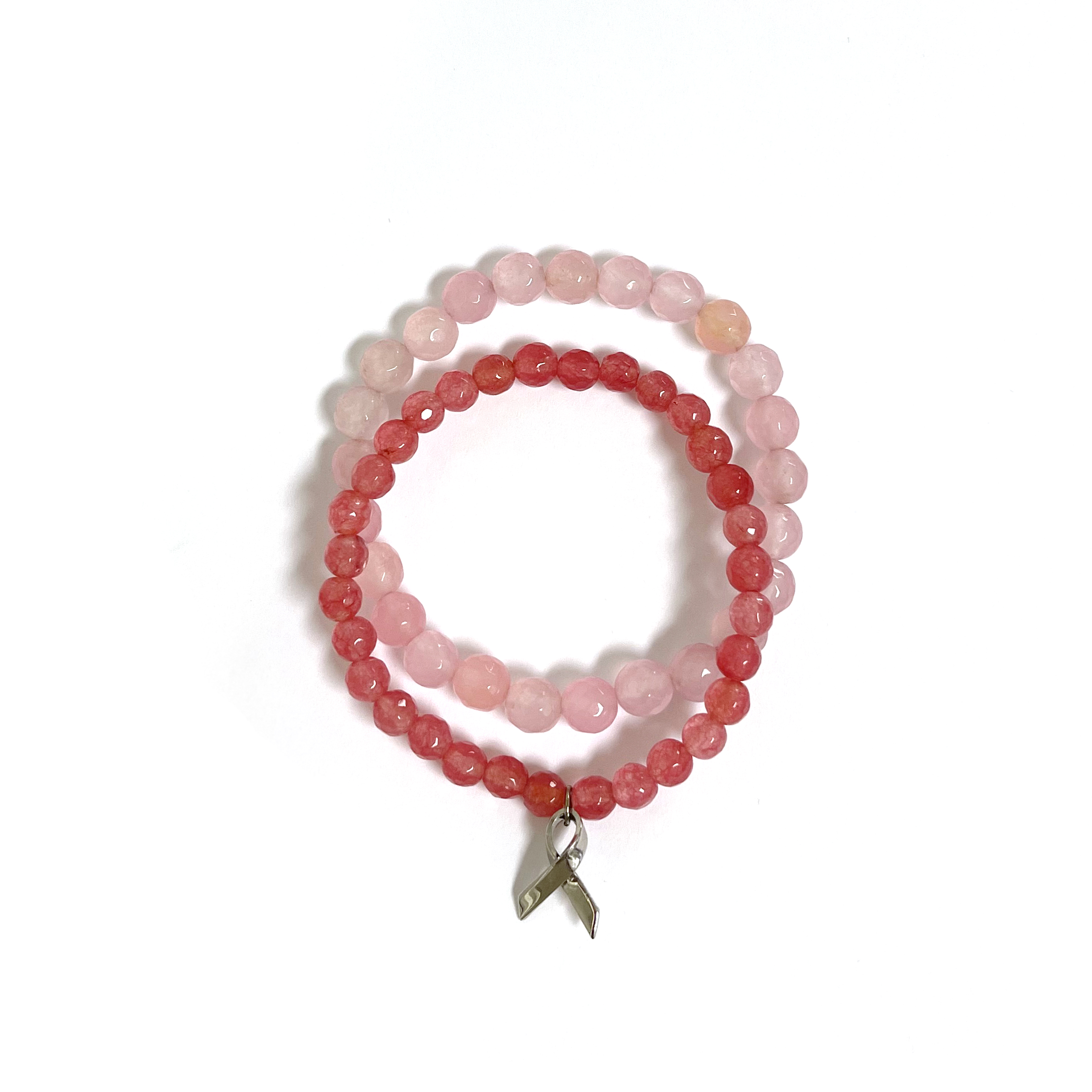 PURPOSE Jewelry features this Cancer Awareness Bracelet that will be for sale for the next 12 months. $10 from every bracelet sold will go to The Pink Agenda, (a fundraising arm of the Breast Cancer Research Foundation).
The lovely Breast Cancer Awareness Bracelet features two strands of luxe pink dyed stone beads and a silver-toned ribbon charm. The charms are individually handmade by the company's artisans. From cutting to soldering and shaping, they are truly made with love.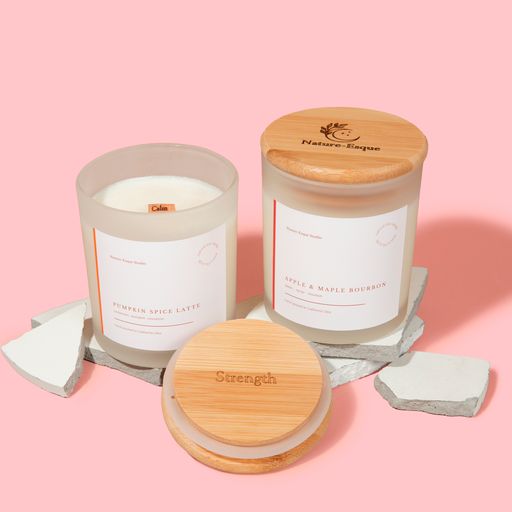 This month, Nature-Esque is donating 75% of proceeds from its Fall Scented Candle Bundles. The proceeds are being donated equally to the National Breast Cancer Foundation and Young Survival Coalition in efforts to provide better resources, education, and support to the breast cancer community.
With each candle comes words of positive affirmation that can be custom engraved on the wick, whilst filling the home with fragrances that remind us to slow down and reflect. Regardless of one's age and stage in life, every day brings new challenges and obstacles that often take time away from busy schedules for personal reflection - to recharge, to heal, and to relax.