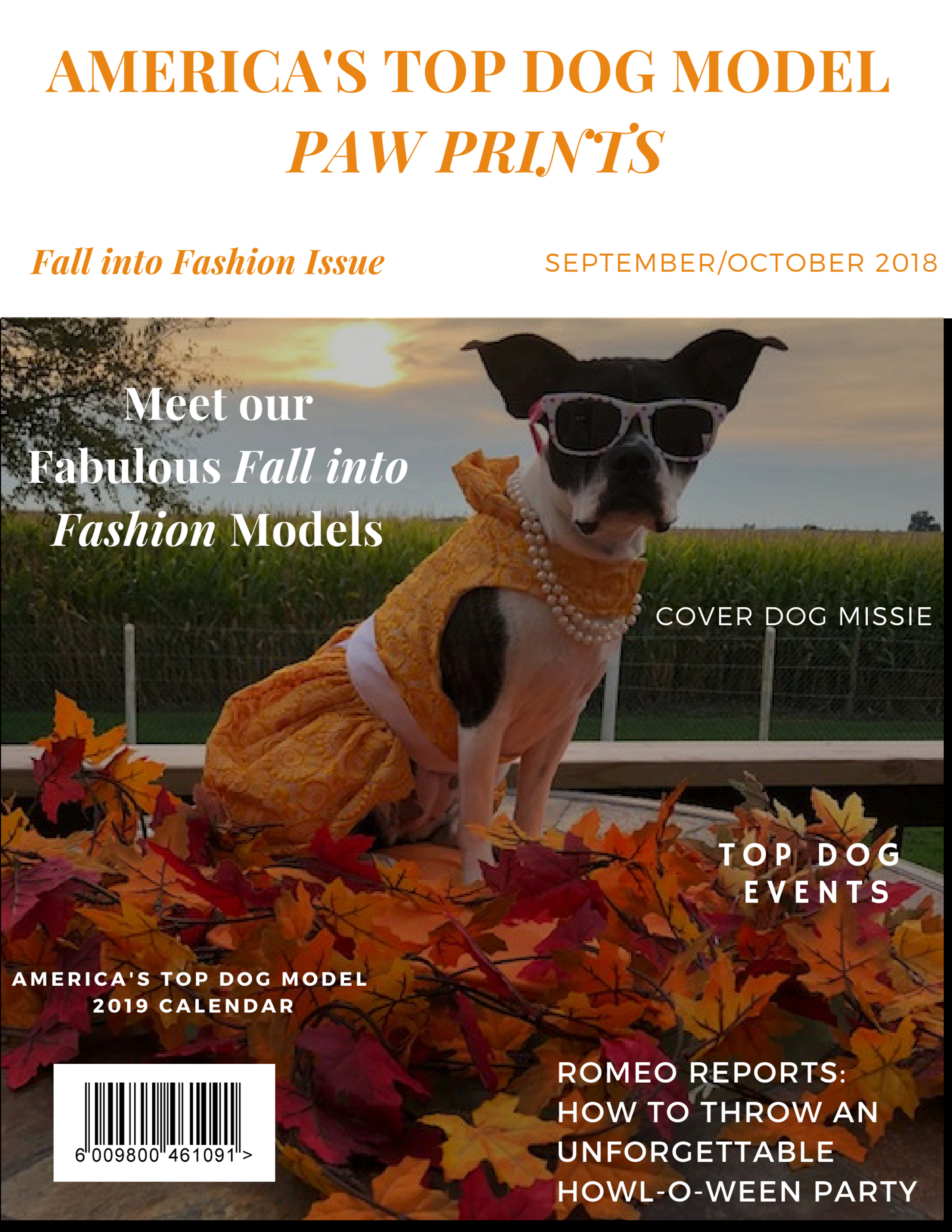 Welcome Everyone!
The upcoming fall season with its rich colors and themes of change, provided the inspiration for America's Top Dog Model "Paw Prints" 2nd annual Fall into Fashion issue.
In this issue, you will discover the "hottest" designer fashions modeled by top dogs selected from America's Top Dog Model Facebook Fan Club Casting Call. Contestants were required to submit a photo of their dog modeling fall attire, photo credit, designer credit, short bio, highlight of their summer, and what they love about the fall season. Meet the top dog models selected for our Fall into Fashion issue and thank you to all of the amazing contestants that participated in our casting call!
Our cover-dog Missie loves the camera! It shows in this lovely sunset photo taken by her mom Karen Keefe on the patio of their Mendota, Illinois home where fall is in the air and the corn is ready for picking.
Marvelous Missie, was adopted from a Tennessee Shelter and went on to become America's Top Dog Model "Hollywood Paws" 2018 National Contest Winner! Missie's stunning dress is designed by ShihNanigans.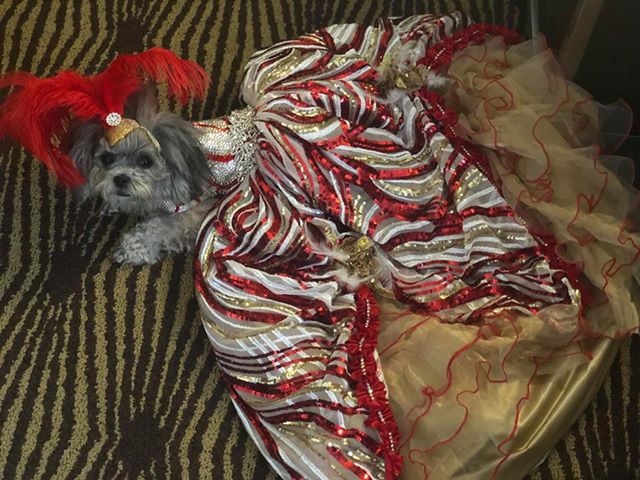 Pastry Amour is a 2-year old Peekapoo that loves attention, affection, and toys. She enjoys dressing up and playing 24/7. Pastry's gorgeous gown is designed by The Sophisticated Paw. Her elegant photo is by Laryssa Kellen.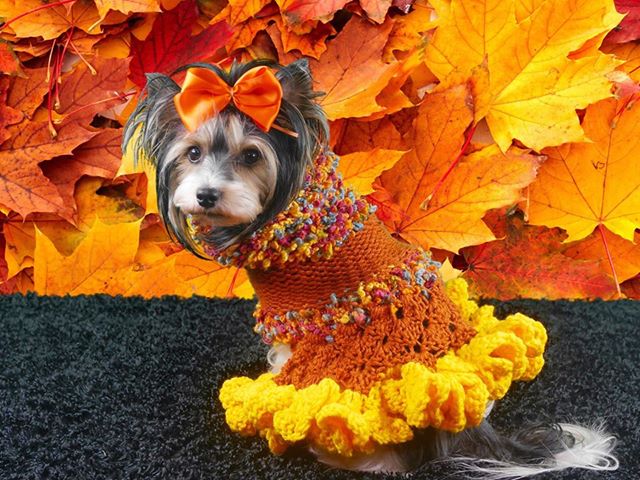 Suri, a beautiful Biewer Terrier from Vancouver, Washington, is America's Top Dog Model 2018 "Hollywood Paws" national finalist. She is wearing a cozy fall sweater created by Diane Lorraine. Suri's stunning Photo is by her mom Allyson Cooper.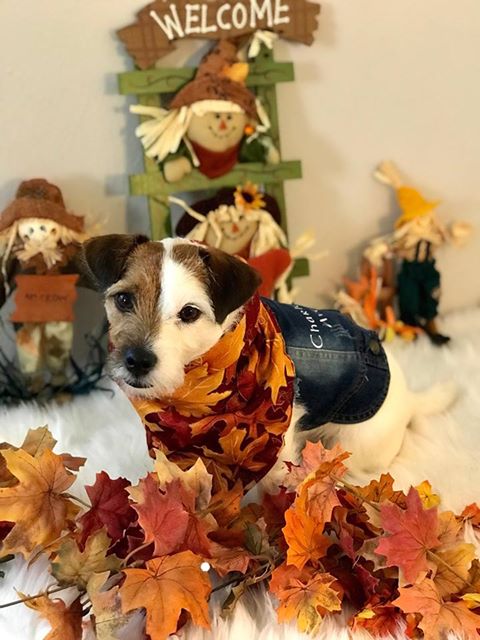 Charlestyn Avery, a two-year-old Jack Russell Terrier from Greensburg, Pennsylvania, is America's Top Dog Model 2019 Calendar model representing the month of December. Charlestyn is modeling an adorable, jacket by My Cute Pupp. Her fall themed photo is by her mom Helga Lopez.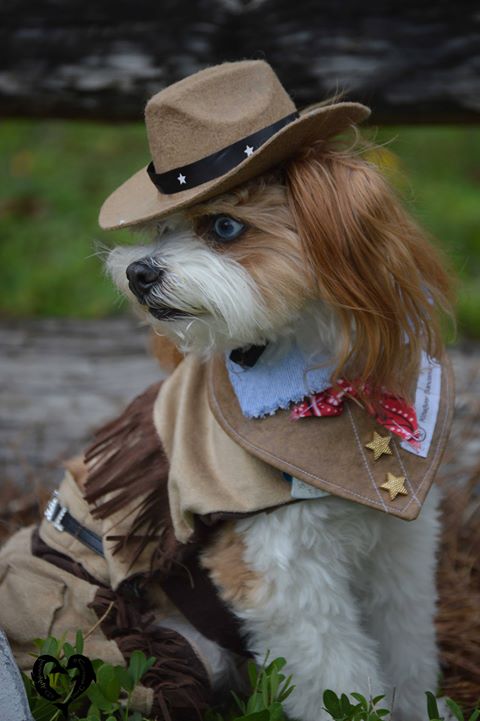 Royal Rags to Riches was a rescue that was adopted from the Humane Society/SPCA of Sumter County, Florida. He is America's Top Dog Model ® 2018 "Hollywood Paws" national finalist. Royal Rags to Riches is modeling his "fall" cowboy attire. Designer of his bandana, is KoaBear Bandanas. His captivating photo is by Carissa Imel Photography.