The only thing more fun than picking out your own Halloween costume is picking out one for your precious fur baby. Whether you're looking for a costume that's unique, funny, or cute— Paw Prints Magazine's adorable fashionista's, model this season's latest and greatest Halloween costumes while sharing important tips for keeping pups safe.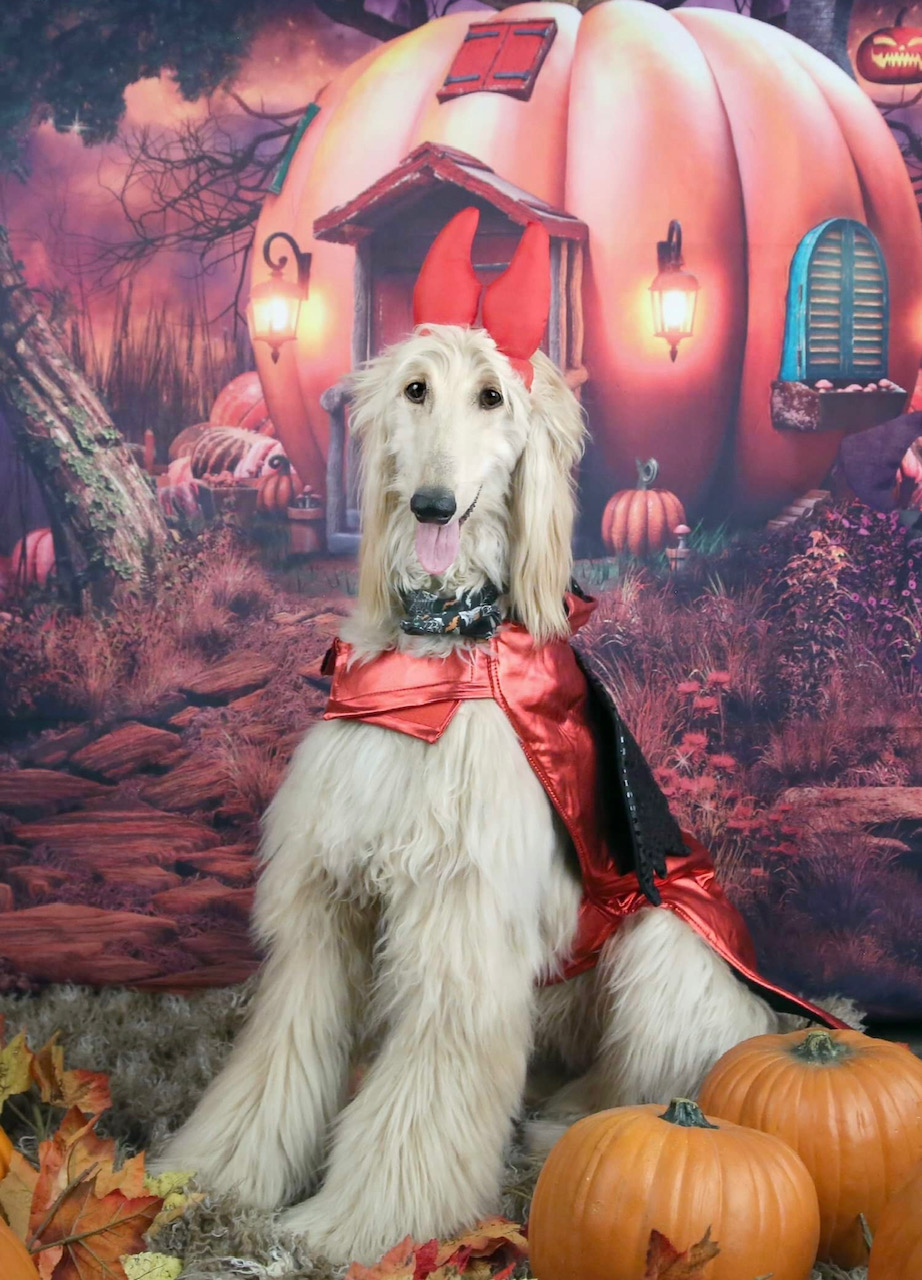 Shai
Hello friends! I get so excited on Halloween! Especially when it comes to tricks or treats. My mom Terre Moshe, says I'm her beautiful top dog model angel except on Halloween, when the little devil comes out to play during tricks or treats. Lol! My Halloween safety tip is to please keep an eye out for pieces of Halloween costumes your kids and pets may be wearing which can fall off and easily be eaten by your sweet furbabies. Photo by Kim Saxelby.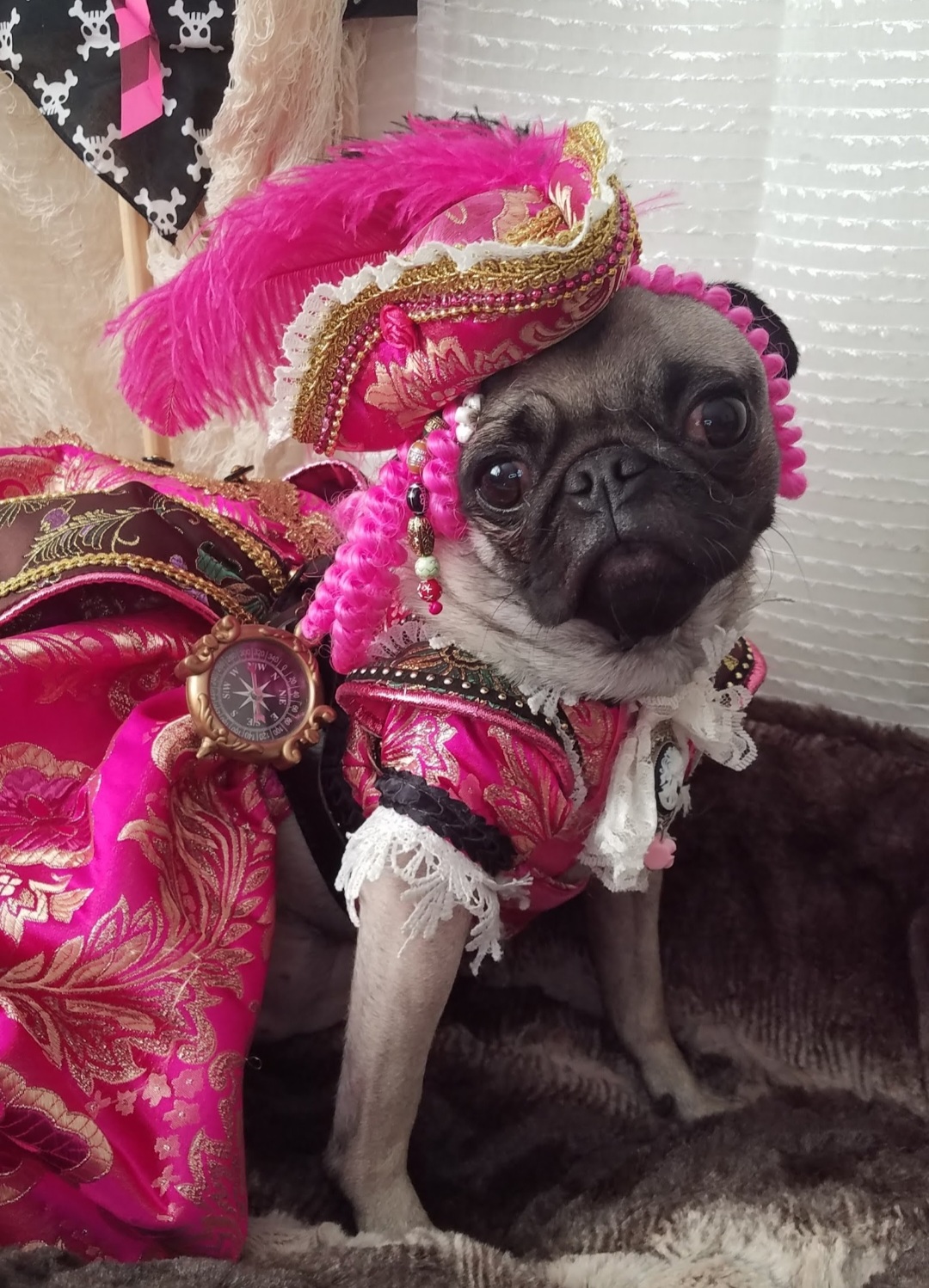 Betsey
Arrrrrrrrrrr......ahoy there...It's Betsey the pink pirate. I'm a happy little pirate always looking for lots of bling treasures. I love this time of year, as not only is October my birthday month but it's an extra great reason to put on a costume! My Halloween tip is to be extra careful with candy around. NO chocolate for the furbabies! Costume by Nanette DeRonda. It has all the added pirate trimmings including a compass, telescope and treasure map. Design includes a pink pirate hat and wig. Photo by mom Lisa Kerner.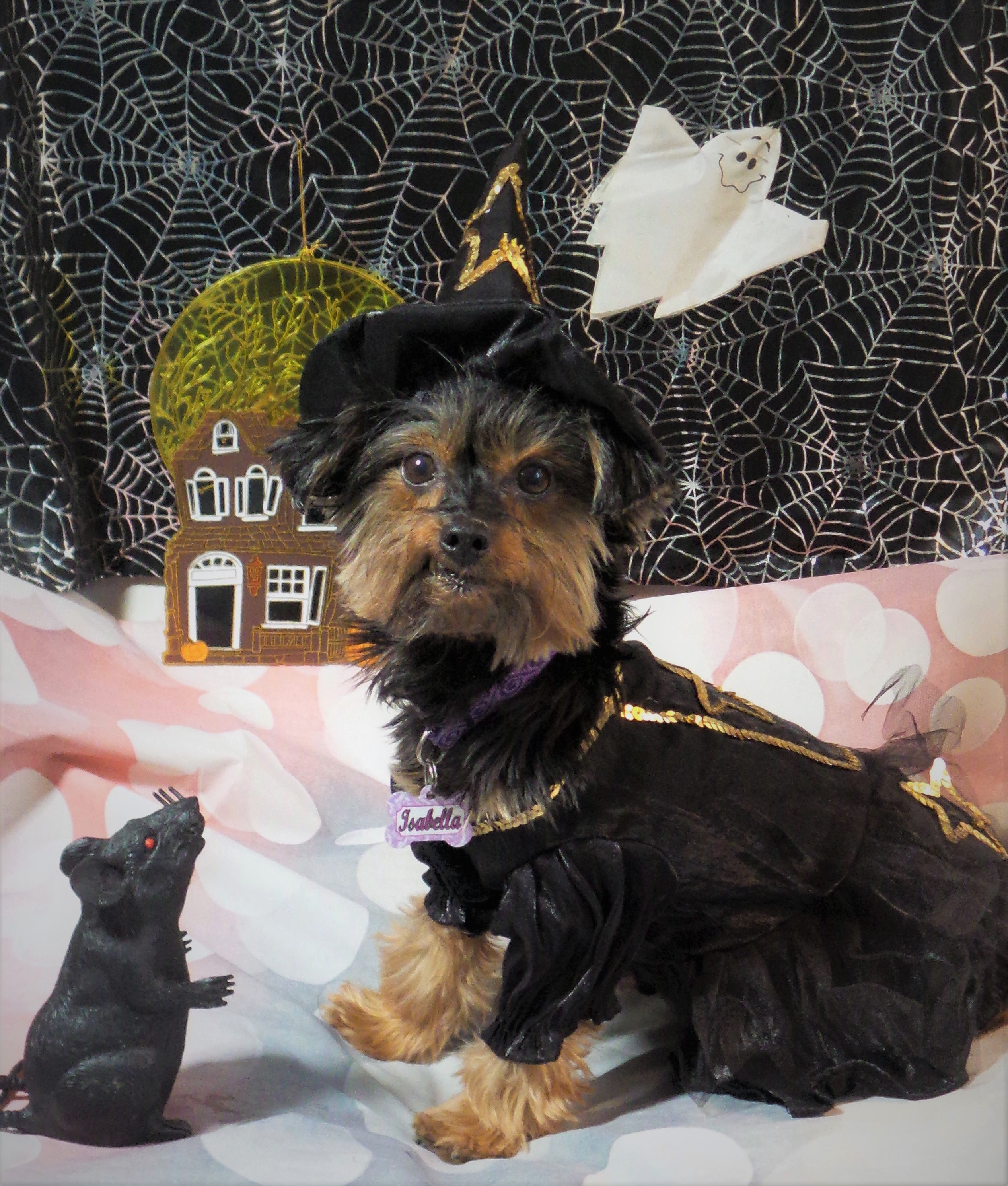 Isabella
My name is Isabella! I am 7 years old, and I live happily ever after with my fur siblings and Mommy. I was adopted 3 years ago from a puppy mill. I love dressing up for Mommy and she bought this outfit for me to wear for Halloween. How do you like my little friend? I named him Mousey. My Halloween tip is to not make pups wear costumes that are uncomfortable and let us try it on a little bit at a time until you know we like it! You can see I really love my witchy dress and maybe I'll cast a spell on you! Happy and safe Halloween! Photo by mom Susan Thomas.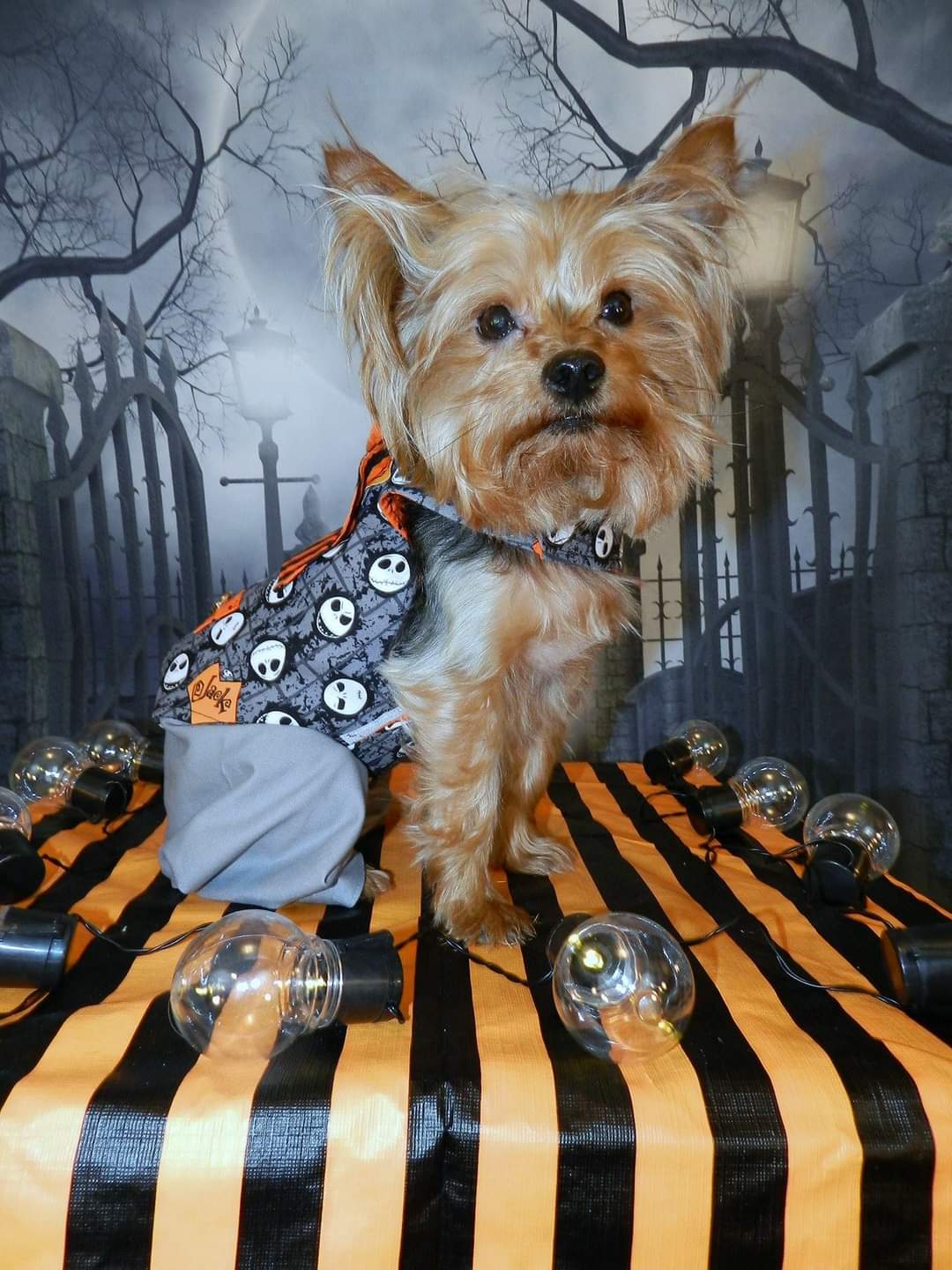 Rhett Gable
Hi, I'm Rhett Gable, an 8-year-old Yorkshire Terrier from Louisiana. What I love most about Halloween is the colored lights, which I stare at endlessly. My Halloween safety tip is to keep pups on a leash at all times. Photo and outfit by mom Elizabeth Landry.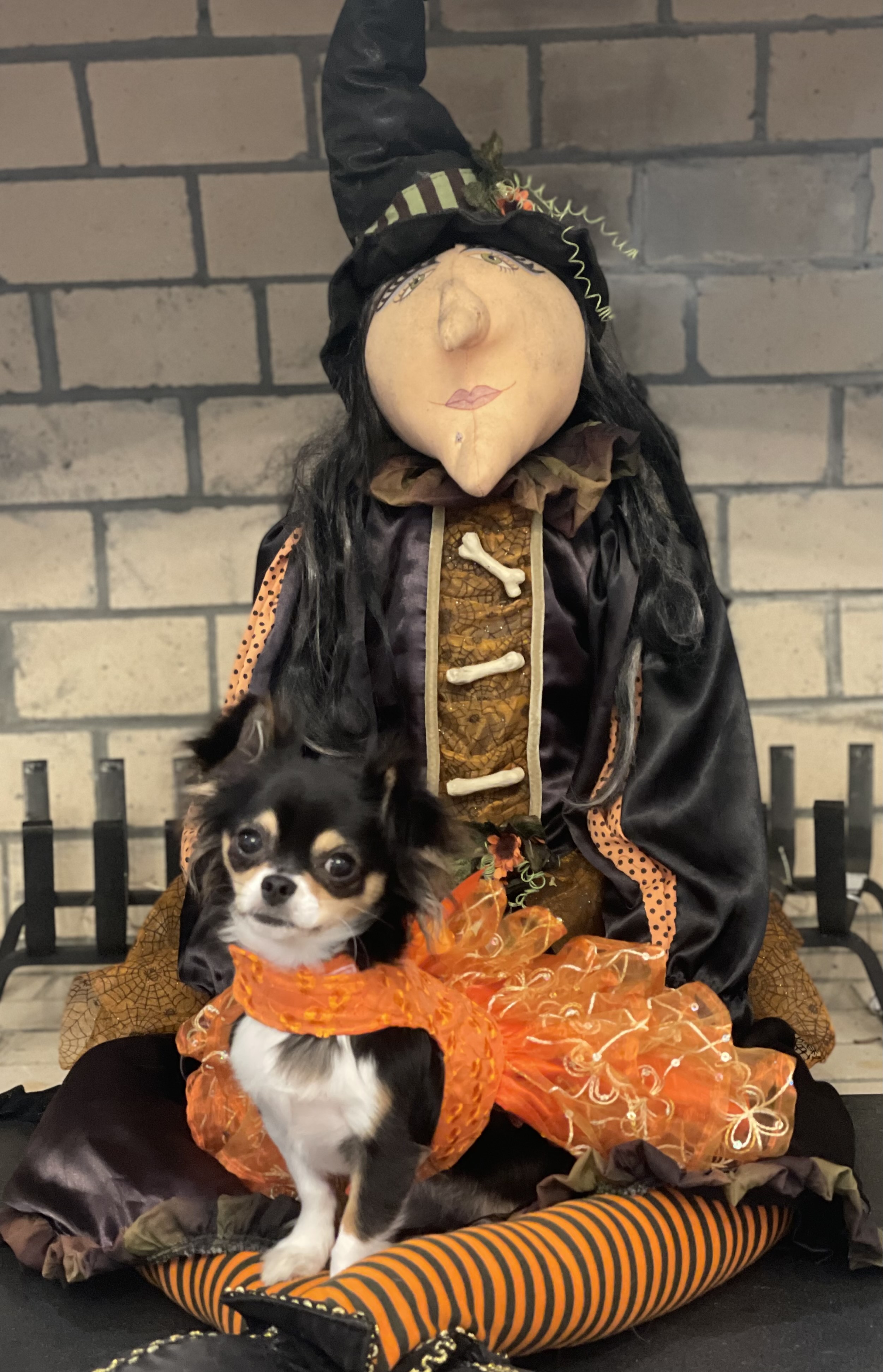 Maya Marie
Hi friends! My name is Maya Marie, and I am 9 months old. This is my very first Halloween and I'm so excited! My mommy is a huge Halloween fan and I'm becoming one too. My mom and dad are hosting a Halloween party this year and mom and I are twinning! We are going to have so much fun! I have two cats who live with me, and I love to boss them around. Actually, mom doesn't know, but Charlotte (the younger cat) and I are secretly friends. Lol. My Halloween tip is only eat what your mom gives you. She knows what's best. My beautiful orange dress is designed by Yo Anna Esp, Boushoun and photo is by my mom. Have a safe and Happy Halloween!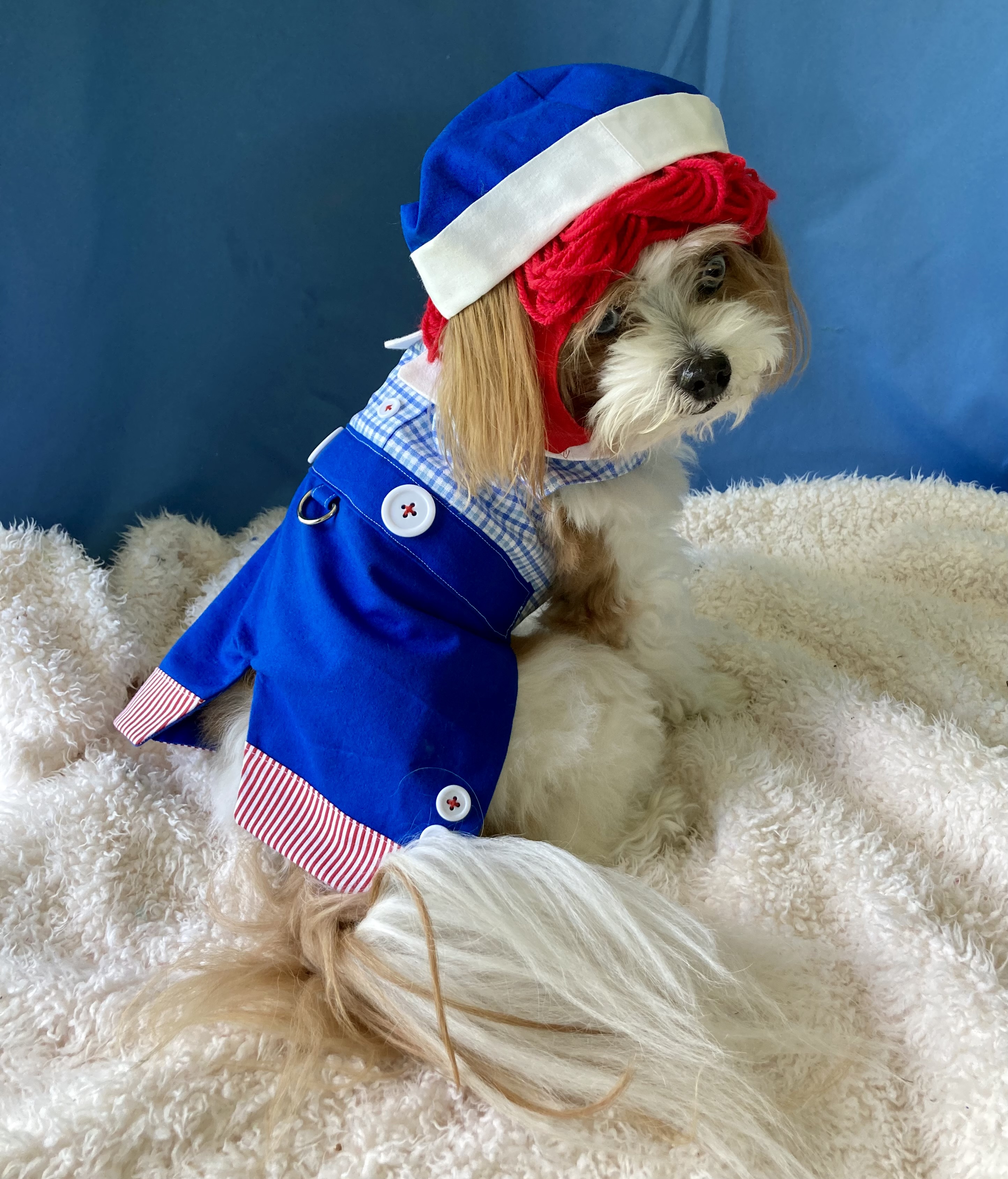 Royal
My name is Royal! I love my royal lifestyle since being adopted in 2014! I love dressing up for contests, modeling for my mom and others, walking the runway, playing with my toys, and learning new tricks! I'm a fellow America's Top Dog Model ® 2018 finalist. Hope everyone has a fun and safe Halloween. REMEMBER to stay out of your human's candy! Chocolate is toxic for us pups! I am wearing my Raggedy Andy costume by Rags to Riches Designs by Sharon Dodsworth. Photo by mom Sharon Dodsworth.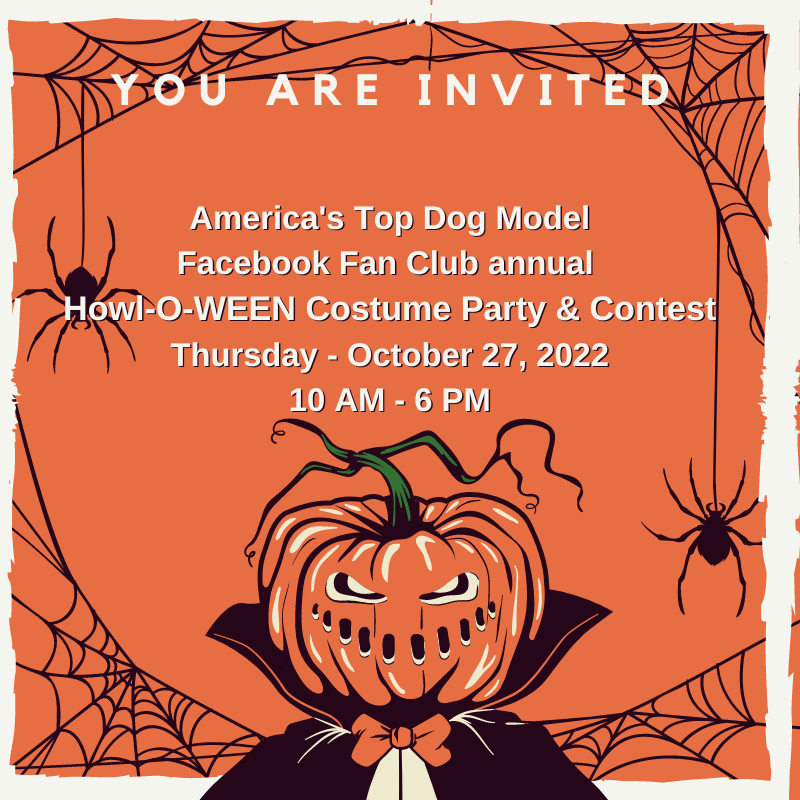 You are invited to meet these fabulous pup fashionistas at America's Top Dog Model Facebook Fan Club annual Halloween Costume Party and Contest on October 27, 2022. If you are not a member of America's Top Dog Model Facebook Fan Club, you can request to join by answering three questions on its cover page.