It's February, and love is in the air! But this is also the season of renewal and fresh ideas! So, consider these new pet products to be an inspiration injection with discoveries that allow you to experience something new.
I love products that support worthy causes, and Swanky Paws does it stylishly with the Koala Sailor Bow. 100% of profits from this sailor bow tie will be donated to help support the koalas affected by the worst fires Australia has ever experienced. Be sure to check out all of their fabulous fashions, from custom outfits to Swarovski bows.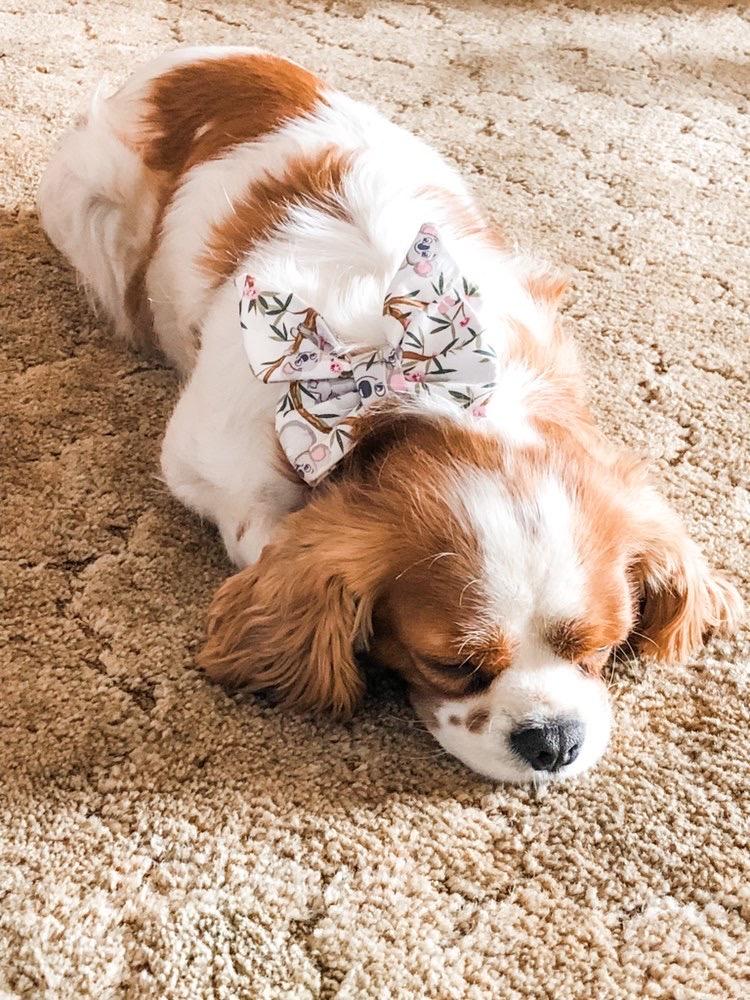 I Can't help but share a great story! Joan DeCollibus, owner and designer at Ruffina.nyc, makes clothing and accessories for little dogs and their humans. AND she just started a line of greeting cards for life's doggie moments.
All of Joan's designs are amazing, but my favorite is the Bood & The Snood for boys and girls.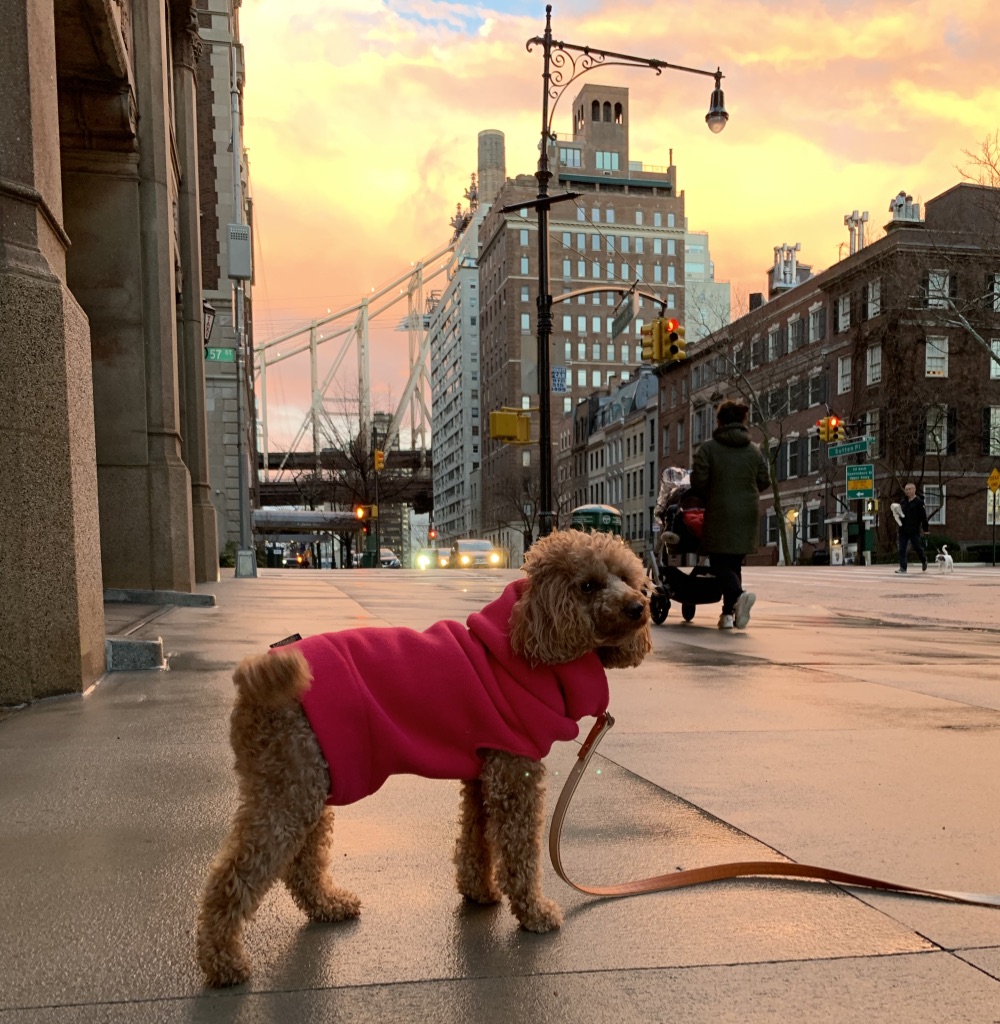 Here's a card from Joan's new greeting card collection.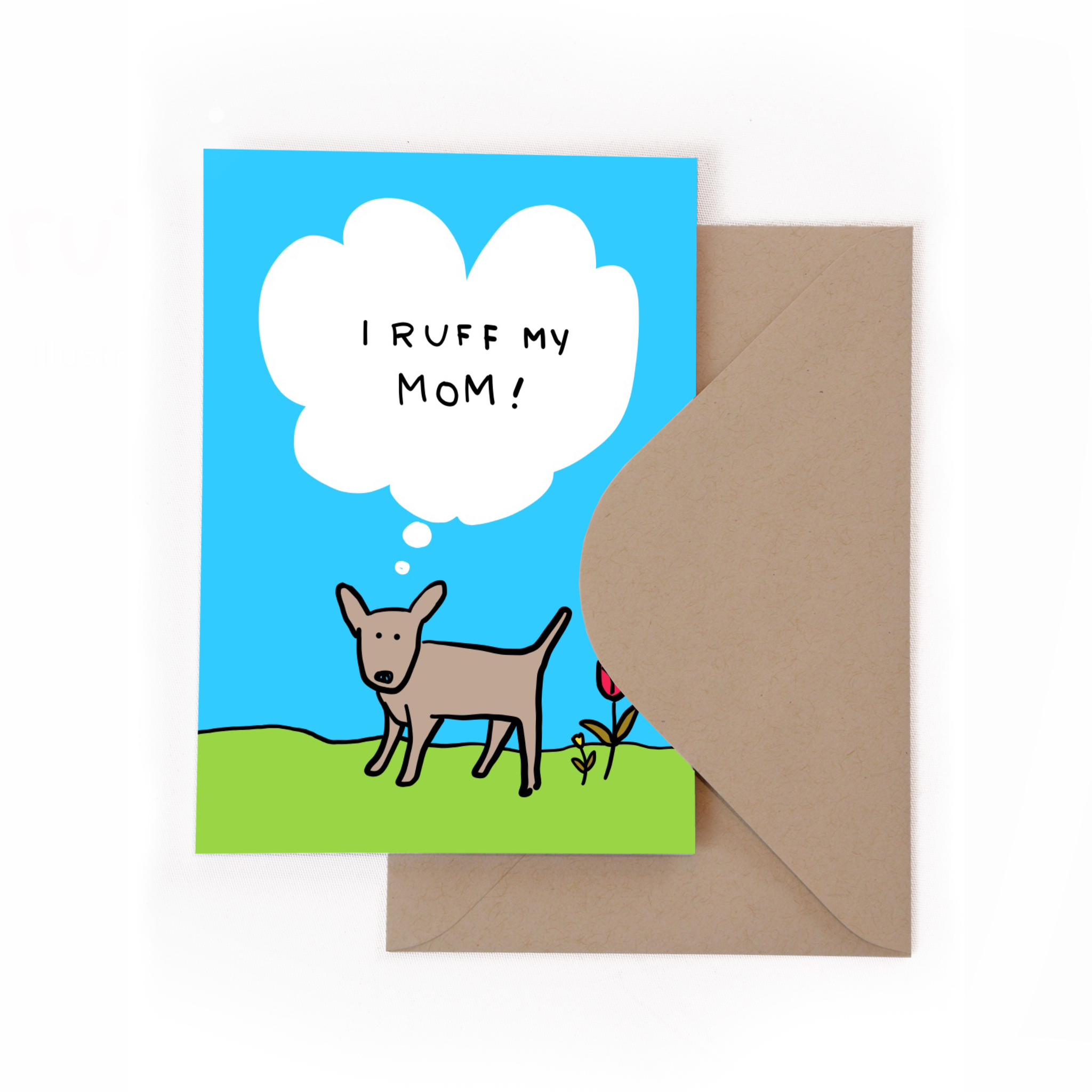 Joan shared with me the inspiration for her new card collection: "I graduated from college with a degree in Multi Media. I learned design, drawing and animation. In the early days of my career I worked as an animator - illustrator creating whimsical stories that explained business concepts for corporate companies. From there I went on to build Planet Interactive, a digital design business, which I later sold to Interpublic Group. As I was growing my dog apparel business and connecting with dog owners, I knew the dog greeting cards would connect with my audience so I started drawing again. Full circle! I have to say the topic of dogs and humans is a lot dearer than "increasing sales" or "scaling the enterprise!" Congratulations Joan, on the launch of your heartfelt card collection!
Meet Connie Benwitt, a talented artist living in New York city's West Village. She uses watercolors to paint her three favorite subjects - Christmas, animals and flowers.
She specializes in painting pet portraits from photos, and flowers for greeting cards, as well as hand-made Christmas cards. She also paints larger floral arrangements and wedding bouquets. All of her work is original and signed.
Connie will soon launch the wedding gift offer which includes:
* Bridal bouquet in watercolor
* Grooms Boutonnière in watercolor
* 4 hand painted Thank You cards of small wedding bouquets
* Gift Bag with tissue paper to present gift to the couple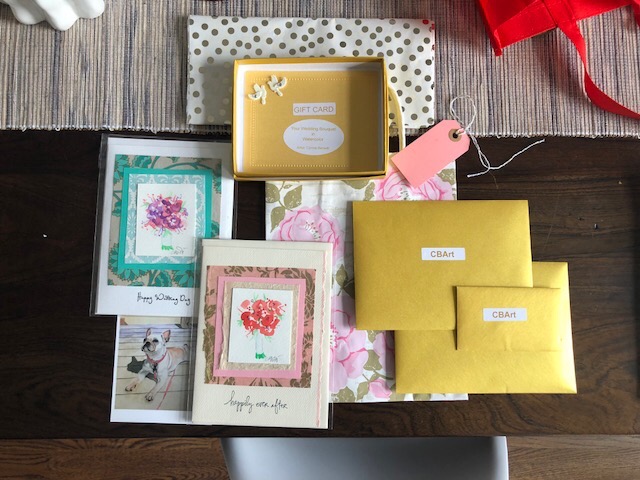 This gift is usually $250, but if ordered between February 15 through March 31, 2020, the price will be $200 including tax and shipping within the United States.
The purchaser will be mailed a gold box with the gift card inside which contains all of her contact info. They will also get a Bridal card to go with the gift and a presentation gift bag.
After the wedding, the bride has the joy and fun of working with Connie to choose the photos to be painted. The paintings and cards are then mailed to the bride and photos of the completed gifts are sent to the gift giver.
We are excited to have Connie Benwitt as a sponsor again this year, for America's Top Dog Model 2020 national Contest! The national winner will receive a portrait of her/his winning photo, like the one pictured here of Moto Girl, America's Top Dog Model 2019 national contest winner.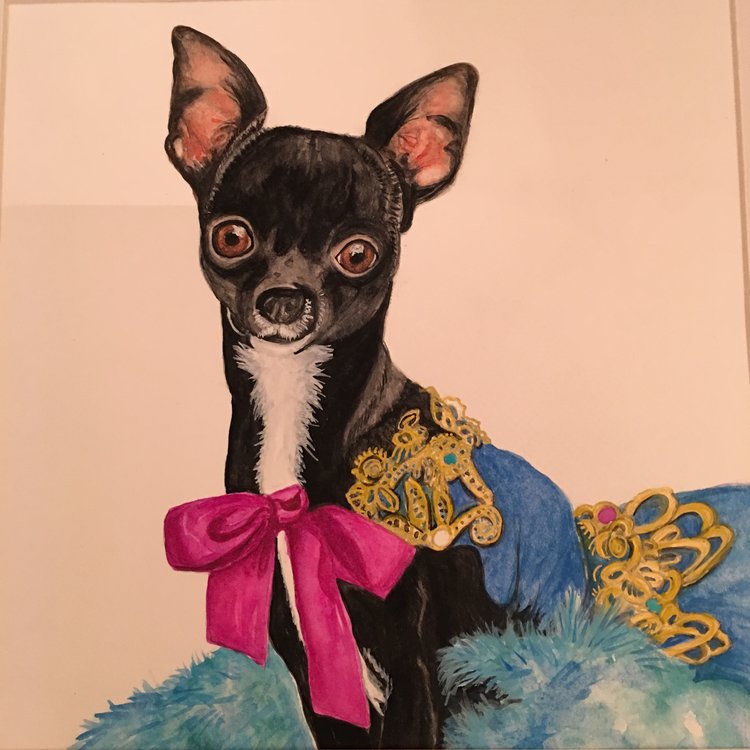 So happy to have discovered the Neater Feeder by Neater Pets! Thanks to Fernando Becattini, Jr.'s, (Neater Pets CEO and chief innovator) rescue dogs, he came up with the idea for the Neater Feeder when they constantly spilled food and water around their bowls. This caught his attention and he thought there had to be a better way to feed pets than simply placing a pair of bowls on the floor.
Duke and Dakota, the Becattini's two German Wired Haired Pointers, were world champion mess makers. According to Fernando, Duke was particularly good at it which is probably why he had been returned to the shelter by three previous owners before the Becattini's took him in. One of Duke's favorite tricks after running around the yard on a hot day, was to tip over his entire bowl of water and lay in the puddle to cool off. Thus, the Neater Feeder was born!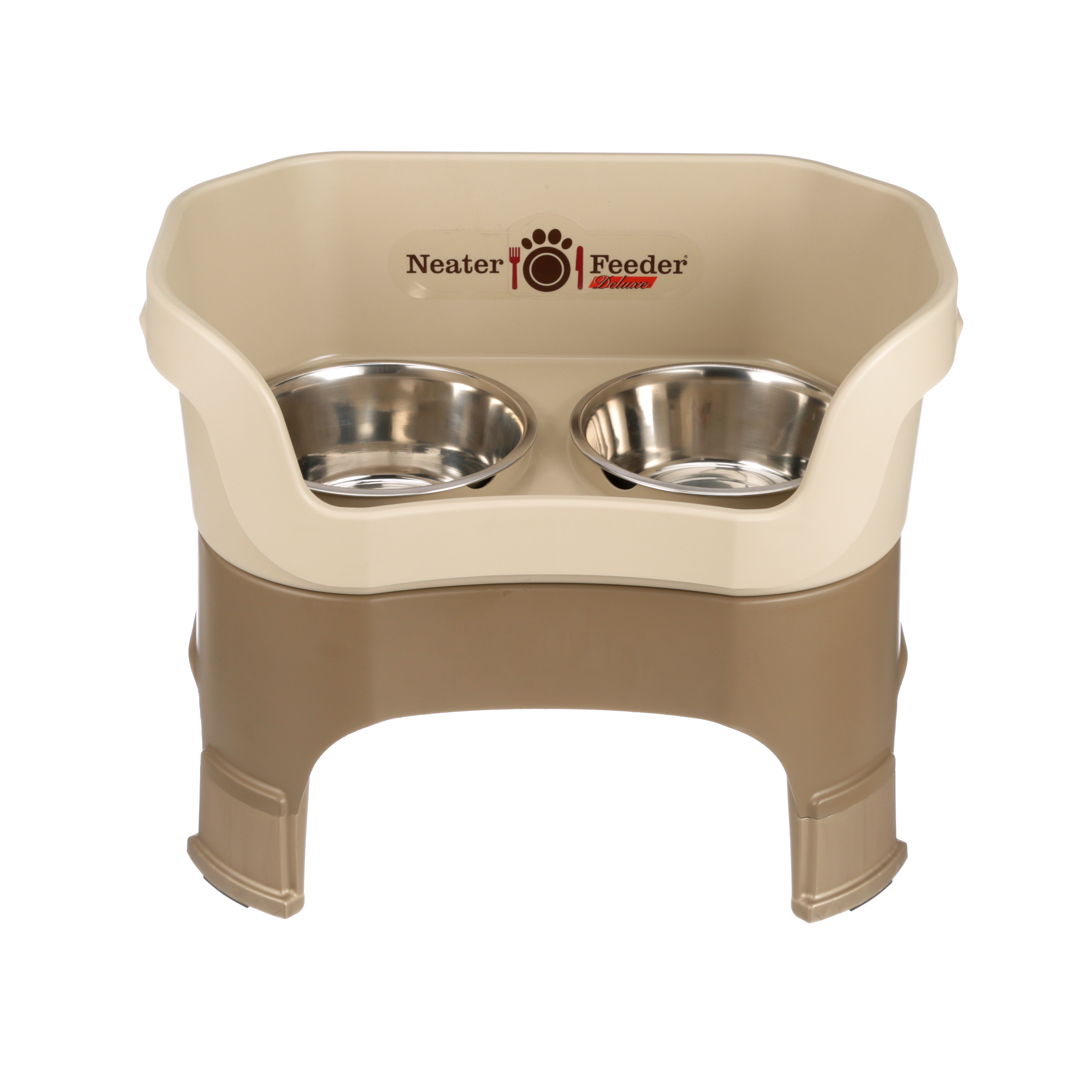 The Neater Feeder is designed with protective walls to contain splashes and spills from an inadvertent kick or an excited pet. This revolutionary system holds spilled food in an upper reservoir while spilled water flows down a gentle slope through a filtering system and drains into a lower reservoir that can safely contain more than an entire bowl of spilled water, keeping it off the floor until you are ready to dispose of it. Keeping spilled water off the floor prevents floor damage and saves clean up time!
Top Dog Models will be the talk of town and country with the chic new Nouveau toy collection from Dog Diggin Designs. These plush toys are designed to bring hours of fun and stylish parody accessories for your precious fur-babies.