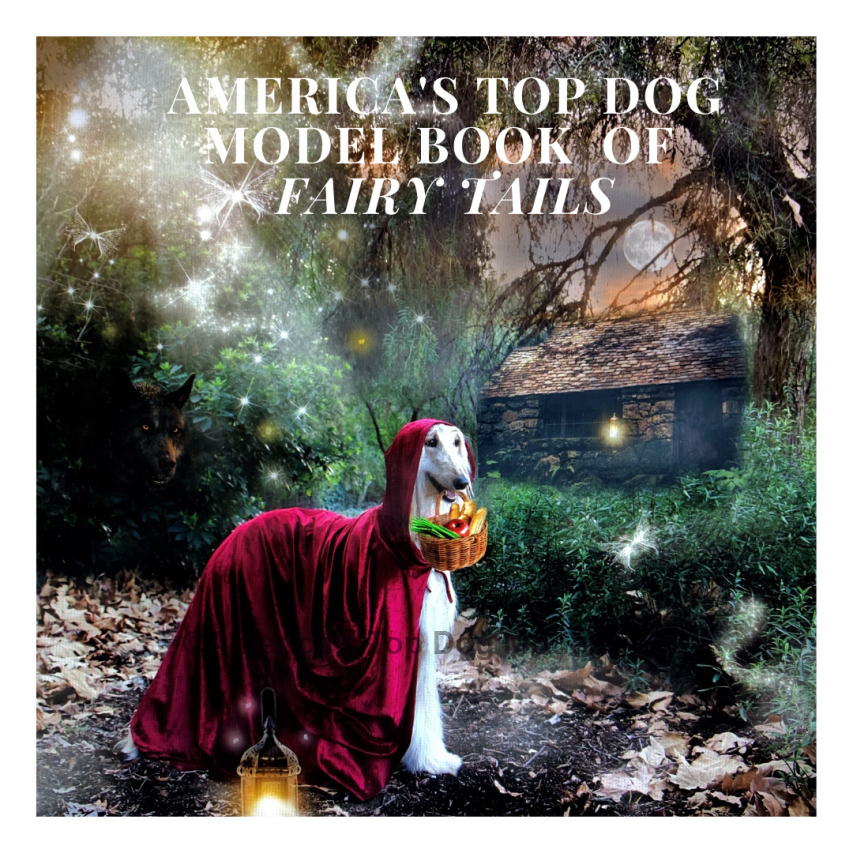 A fairy tail came true for Shai, a 1 1/2 -year-old Afghan Hound from Rancho Cucamonga, California. She has taken top honors in America's Top Dog Model 2020 "Fairy Tails" Contest. Shai came into Terre Moshe's life after her Afghan Hound, Adar, passed away. Shai is not only Moshe's service dog, but also a Canine Good Citizen and super model.
"Shai has a special twinkle in her eyes which draws everyone in and she has a lovely personality. So, I decided to see if she would like modeling like my love Adar. She fell in love with the camera and every shoot builds a special bond with the models, which shows in the uniqueness of the photographs. Best of all, she's such a love and fills my life with so much happiness," Moshe said. "I feel truly blessed to have her as part of our family."
This amazing top dog model has done dog food commercial shoots, a TV Pilot, music videos, including a few artist music videos, a flower shop commercial shoot, and she has modeled for clothing lines, a variety of photography editorials and a few fashion magazines.
When she is not working, Shai's favorite pastimes are chasing squirrels in her yard, playing tag with her canine siblings, and spending time cuddling with family and friends.
Shai's winning photo, taken by Kimberly Saxelby, portrays her as Big Red Riding Hood, a fairy tale created by Moshe. Her retelling of Little Red Riding Hood will be published in America's Top Dog Model Book of Fairy Tails.
Eleven America's Top Dog Model finalists will also appear in the book, including Griffin, AvaGrace, Delilah, Willow, Betsey, Mocha, Haven Camille, Royal, Jewels, Aria and Charlie. Meet our fabulous finalists on America's Top Dog Model website.
In addition, Shai's prizes include, her winning photo on America's Top Dog Model website cover page; six-month model management and career coaching; original watercolor of the winning photo by Connie Benwitt Art; miniature replica of her by Lucy Francis; designer fairy tail-style hat from Hayleys Hats; custom necklace from YaYa's Pet Bling; scarf from Ruffina.nyc; six-month subscription to PetPIX Academy; America's Top Dog Model signature accessories; and autographed copy of How to Become a Top Dog Model.
Congratulations to Shai, all of our fabulous finalists, and respective families!