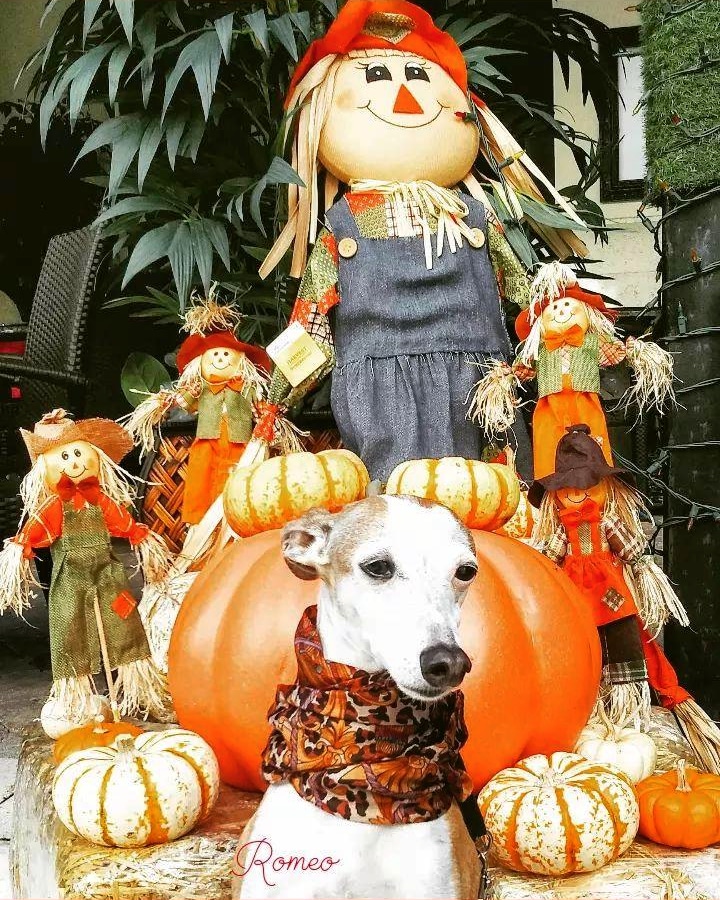 Thanksgiving will soon be here. It's no secret that dogs love turkey, pumpkin, apples, strawberries and doggy treats. Sharing Thanksgiving dinner with our canine family member(s) makes a loving and memorable occasion. America's Top Dog Model Paw Prints Magazine October/November issue featured our 2nd annual Thanksgiving Dinner for Dogs, hosted by brand ambassador Romeo.
The feature included the following tips for keeping pups healthy, happy, and safe during the Thanksgiving meal. Check out our amazing Thanksgiving dinner menu for dogs, which is a collaboration with the amazing models selected for this "Fall into Fashion" issue. Then be sure to scroll to the end, as you will not want to miss an irresistible DIY Oatmeal Peanut Butter Banana dog treat recipe shared by Babydoll (America's Top Dog Model 2021 national finalist), and her mom Dixie Slamans:
Serve only cooked turkey meat, minus skin and bones. Skin is fatty food that can lead to gastric distress and turkey bones should never be fed to dogs.
To avoid a sudden change in diet, add a few pieces of boneless, skinless turkey meat to dog's regular food.
Apples are a tasty and healthy treat for pups when the core and seeds are removed. This disease-fighting fruit packs a nutritional punch, complete with dietary fiber, vitamins A and C, and antioxidants. As a bonus, apples can help keep dog's teeth clean and breath fresh.
Pumpkin is a power food for dogs. It helps promote digestive health, and it's packed with vitamins A and C. Serve plain or in homemade treat recipes. Dogs can be served fully cooked pumpkin that has been baked in the oven, skin and pumpkin seeds removed, then pureed to make it easy to eat. Dogs can also eat plain canned pumpkin without sugars and spices, but never feed dogs pumpkin pie filling.
Dogs can eat peanut butter as long as it is unsalted and does not contain xylitol.
Save portions of sweet potatoes, carrots, and green beans before they have been buttered and creamed.
Raisin, grapes, and chocolate are a no no. If you want your pooch to have a special Thanksgiving dessert, bake homemade pup-pies, apples, or strawberries.
Onions are toxic to dogs. Make sure dogs stay away from the pearly whites, yellows and reds!
Sage and nutmeg have essential oils that can cause tummy upsets. Avoid serving your dog food with these seasonings.
Never serve dogs alcoholic beverages. Make sure they have plenty of water, and as a special treat they can have special dog champagne that contains no alcohol, salt, and no artificial preservatives.
Keep a watchful eye on children who might want to slip food under the table.
ARF ARF! (Bone Appétit)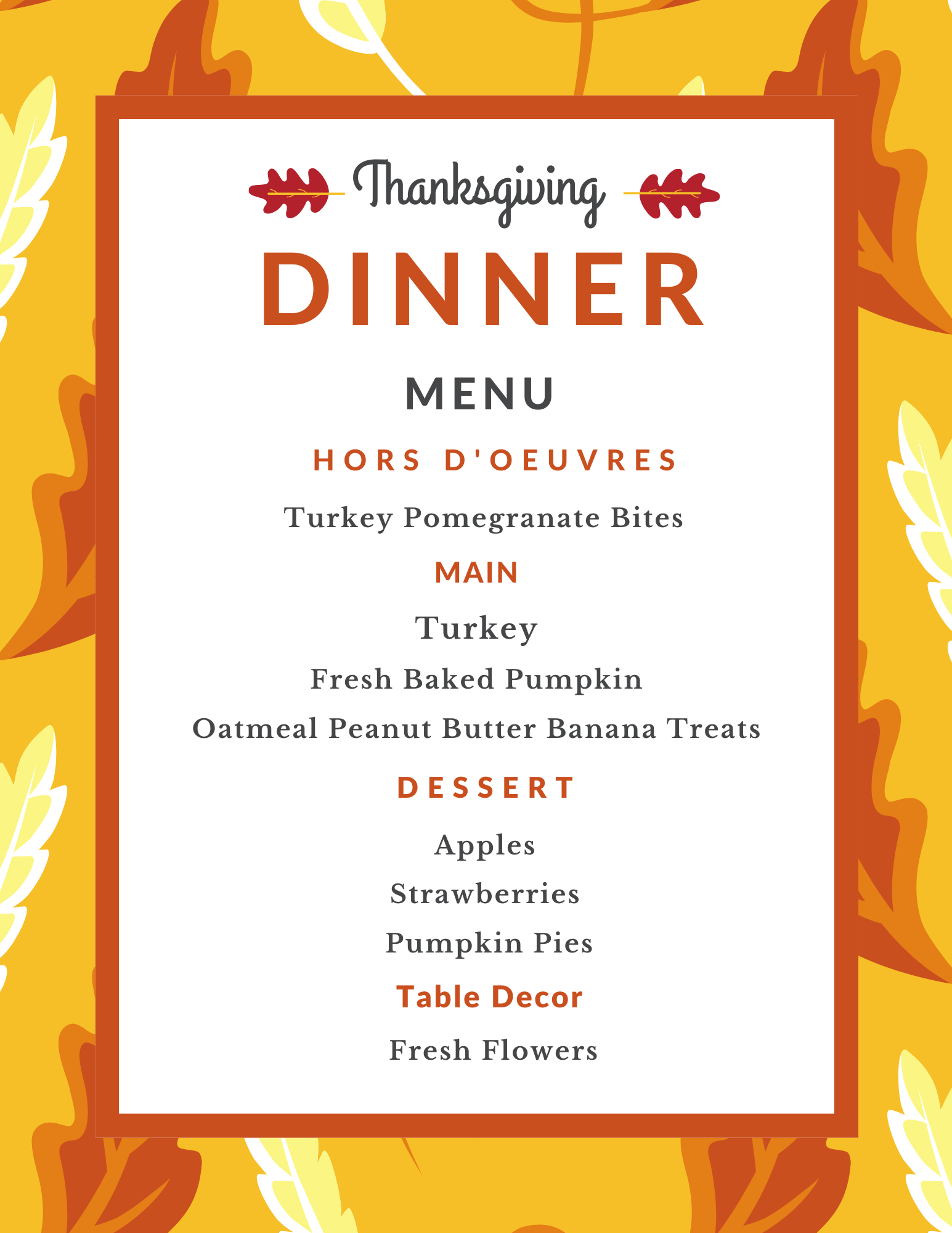 Oatmeal Peanut Butter Banana Homemade Doggie Treats
by Dixie Slamans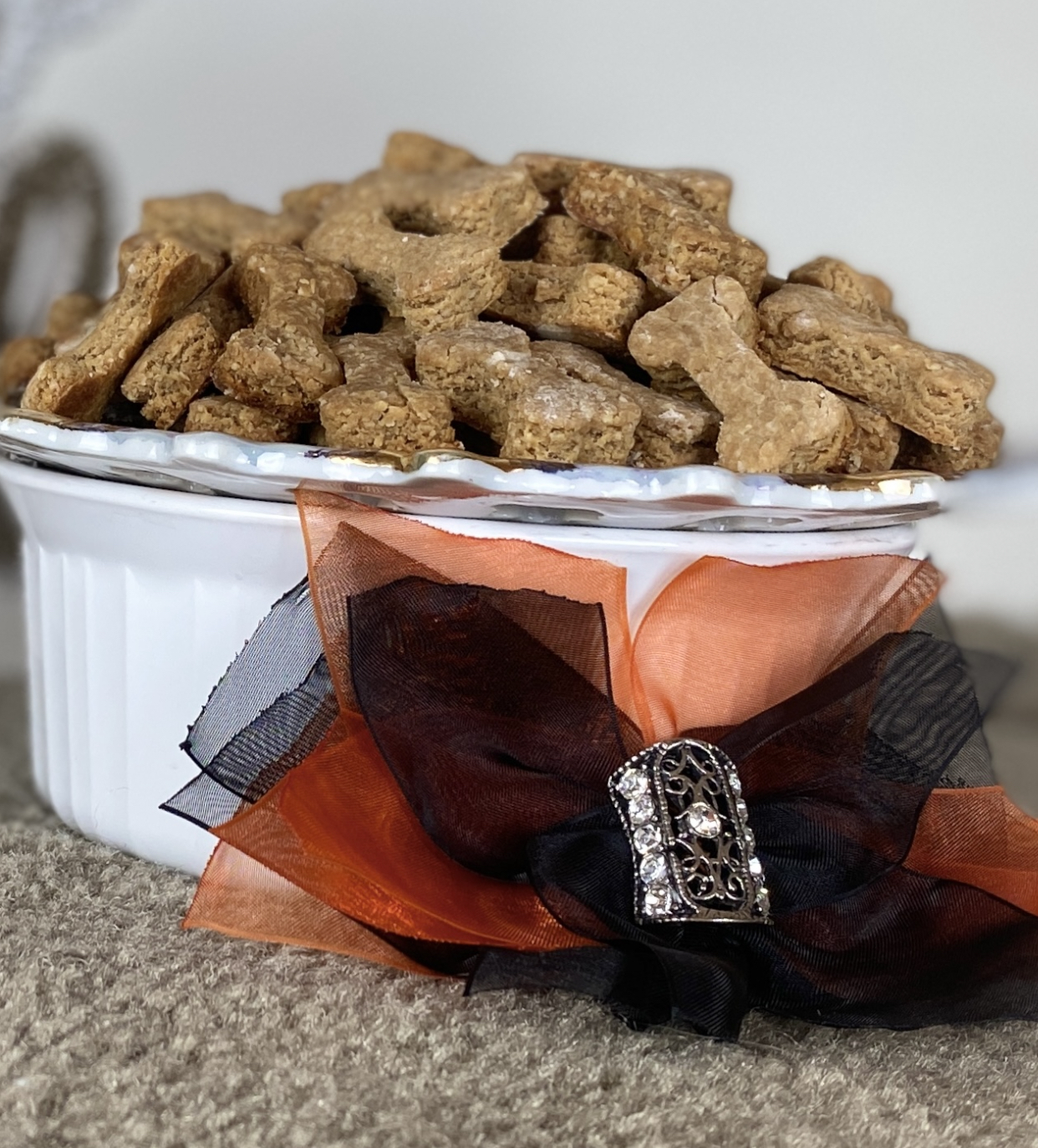 Ingredients
1 Cup Oats
3/4 cup Creamy Peanut Butter
1 very ripe Banana
Instructions
Preheat oven to 350 degrees.
Take one cup of rolled oats and grind up in food processor into a fine flour consistency.
Add to your food processor 3/4 cup of peanut butter, and 1 small banana. Blend for two Minutes. It will come together in a dough form.
Sprinkle your cutting board lightly with flour.
Roll out dough on board about 1/4 inch thick.
Using your cookie cutter of choice, press out and place on cookie sheet lined with parchment paper.
Place in oven and bake at 350° for 6 to 7 minutes. Bigger treats may bake a few minutes longer. Do not overbake.
Remove from oven and allow to cool for about 10 minutes before serving. Store the remaining treats in a re-sealable storage bag. This recipe makes approximately 86 small treats.
Babydoll loves them, and so will your doggie!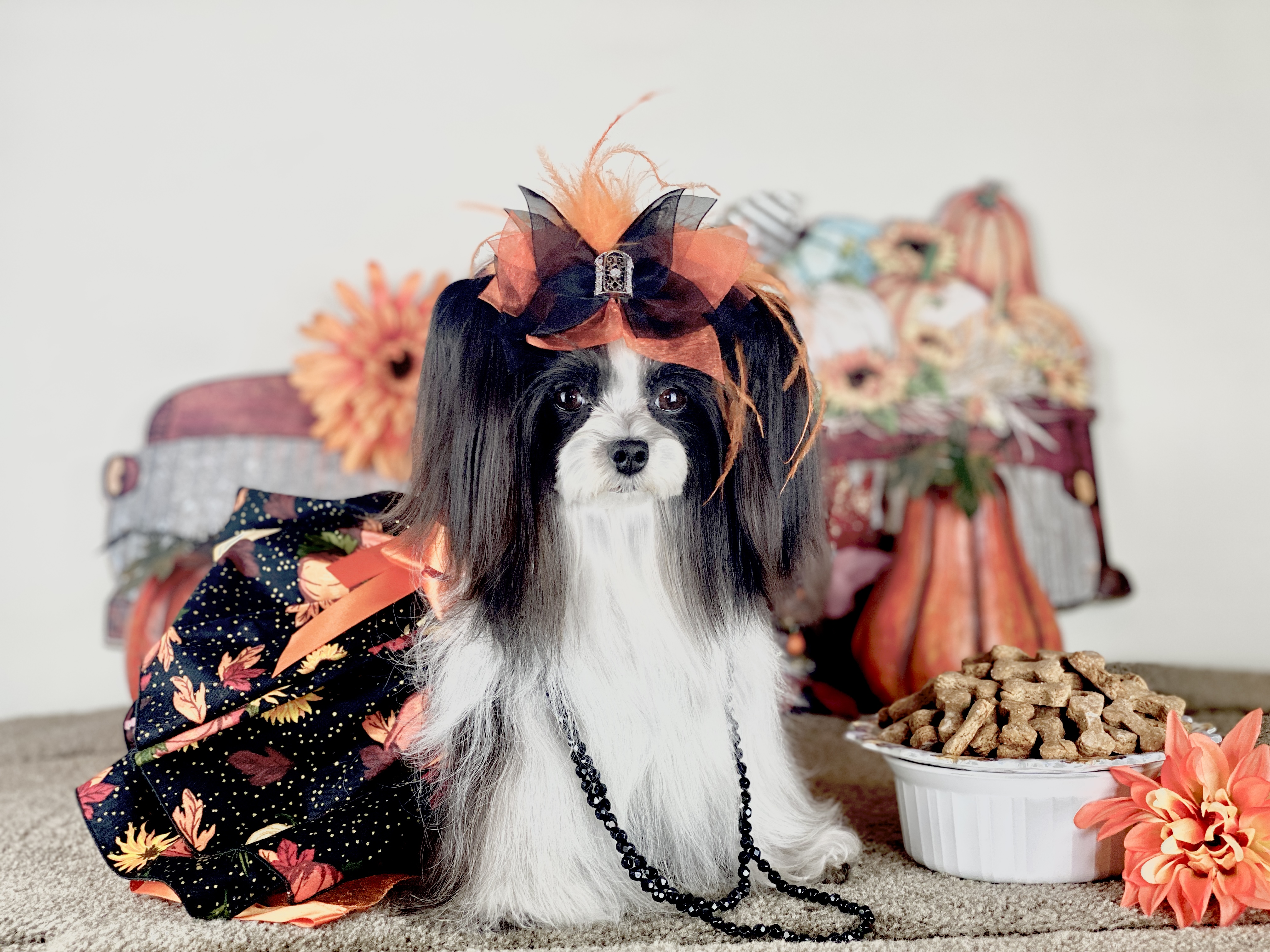 Photos and recipe by Babydoll's Mom (Dixie Fallin Slamans)
Babydoll's dress by Nancy Buck Upton
Fall bow by Val Carter
Instagram @fashion_classy_babydoll
Facebook @Babydoll
Happy and safe Thanksgiving!