Just because we are living in the dog days of summer, doesn't mean we have to lose our cool. The easiest way to look great in the summer heat is by combining comfort with simple sophistication. This season's fashions are lightweight and relaxed, taking your pup from a stroll on the avenue to a quiet summer sunset soiree. Meet our six fabulous style models that were selected from America's Top Dog Model Facebook Fan Club Dog Days of Summer Style Contest. Check out their winning style and tips for keeping cool.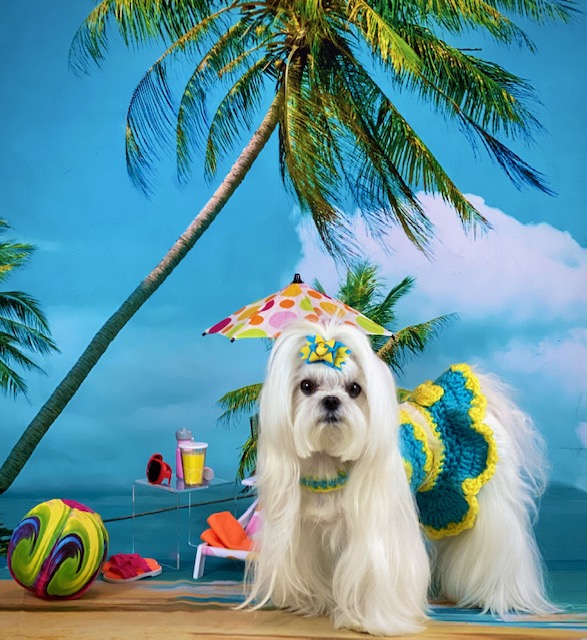 Sasha loves the beach and playing ball with her friends. She is dressed for a fun play-date decked out in this adorable dress designed by her mom Kathy Heidenheimer. Her talented mom is also the photographer. You can find them at Adorable's by Kathy Pet Couture Fashions. "Cool down with the ocean breezes and drink lots of water while in the sun. I like to dip in the ocean to cool down."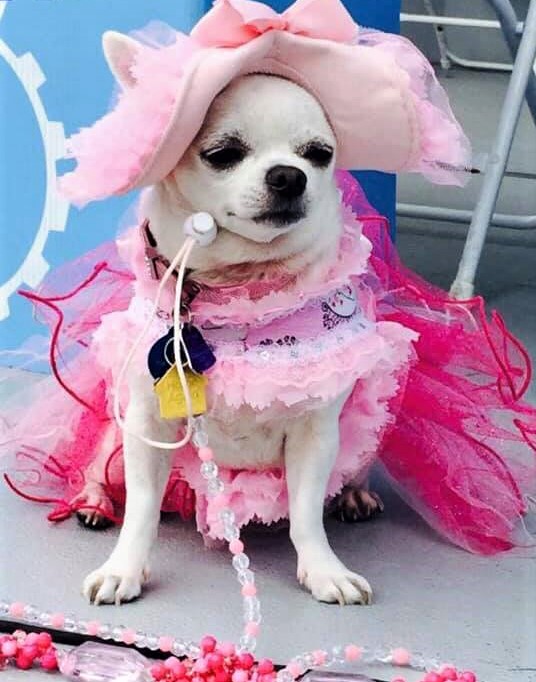 Nevada is wearing a fabulous pink tutu dress designed by Bella's Prissy Puppie Boutique in Ozark, Alabama. "My pink bonnet keeps me cool in the Florida summer heat." You can follow this fashionista on Instagram.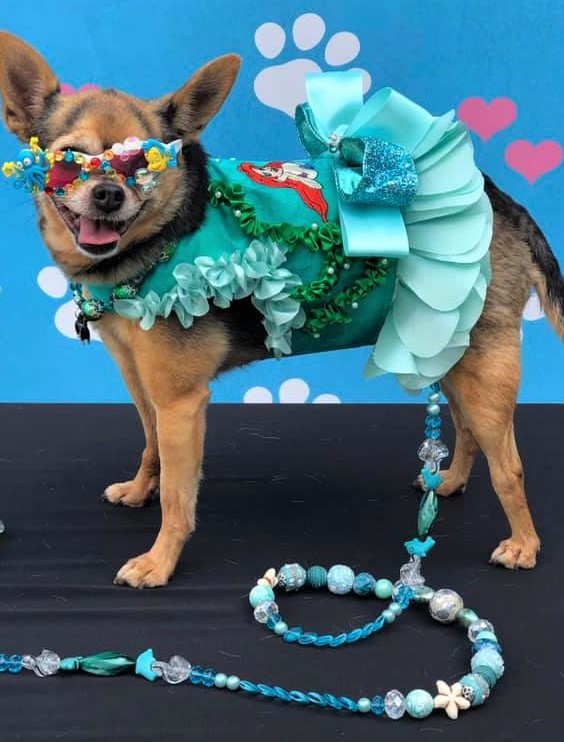 Lilly models a mermaid dress by "Diggin' It;" glasses by Ruth Berg; lead by Andrea La point. "I'm a mermaid where ever I go." Be sure to wear your sunnies and stay in the shade to keep cool."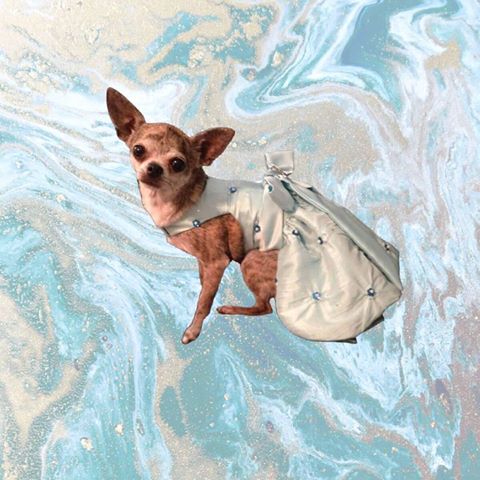 Bindi models an elegant Dress by Miss Muffin's Closet. "Bindi Blue-licious." Mommy always has battery powered fans and a cool pad for me to sit on in my stroller."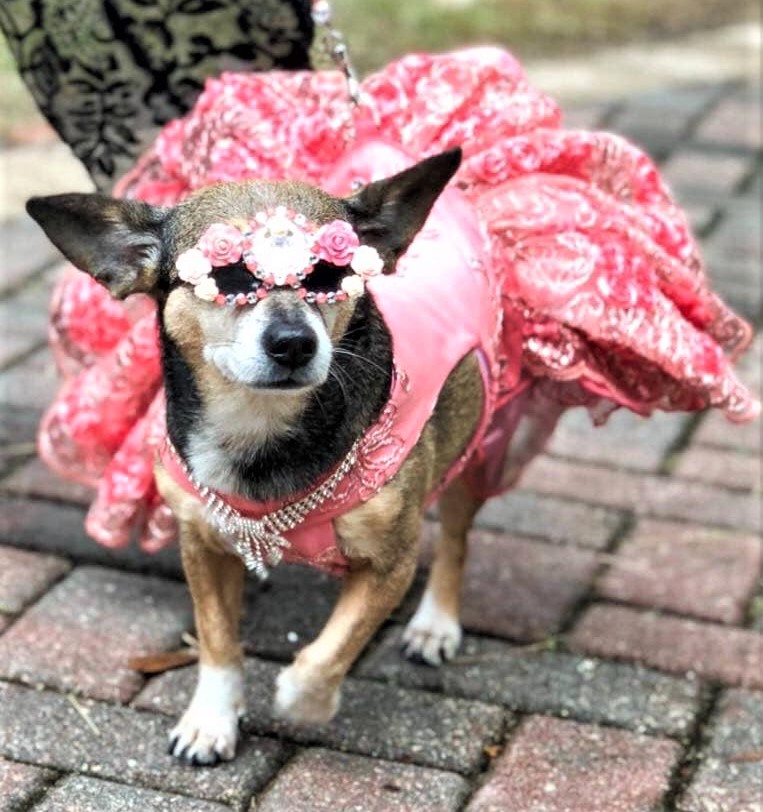 Sandy as "Pup of Honor" in Fifi Tonte's wedding. Dress by Tammy Peace; glasses by Susan Howard; photo by mom Ruth Berg. Always a bridesmaid never a bride. "Be sure to have a cool drink before going for a stroll."
Addi Elyse looks cool in this gorgeous dress by Ruth Collins; photo by Mom at Lizard Lane Fotos. Summertime fun is a walk outside before the sun goes down and when temperatures are cooler in South Louisiana. "A cool lukewarm bath is perfect for any Diva, in lavender of course. A small cup of doggie ice cream hits the spot, on hotter days." You can follow Addi Elyse on her Facebook page.