Autumn is waiting around the corner. It's a time to get excited about the change of seasons and fabulous fall fashions! America's Top Dog Model Paw Prints Magazine "Fall into Fashion" issue offers plenty of style inspiration! Meet twelve amazing top dog models who make their fall fashion statement loud and clear! Congratulations to our stylish cover star Maisey and eleven fabulous fashion models, Babydoll, Willow Rose, Teddy, Lilly, Suge B., Miley Jo, Stewie, Olivine, Willow, Betsey, and Vega! They show off their winning style is this pawsome issue!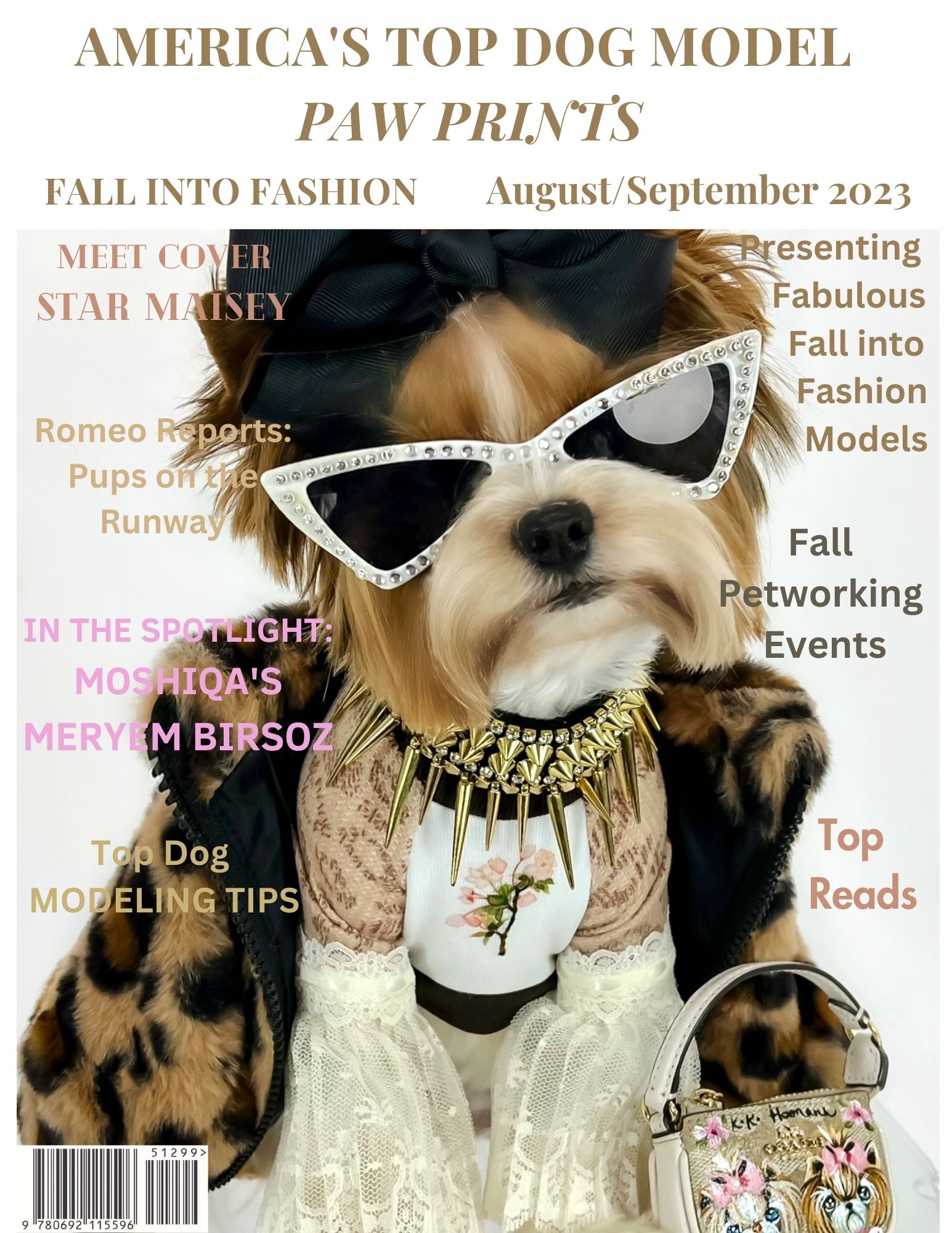 Paw Prints cover star Maisey; photo credits: Connie Miller; designer Credits: Leopard print fur coat by Pawz Hoodie; ruffle sleeved shirt by The Poochtique; spike collar by MillyDogFashion; bow by Sandra Gentry; sunglasses from Amazon; hand painted coach purse by Kiki Hammann.
The runway show is one of the most exciting parts of the fashion industry! The shows are short, but amazingly glamourous with super models strutting down the runway in the latest designs. Romeo presents the A to Z on how to produce a fashion show in his report "Pups on the Runway."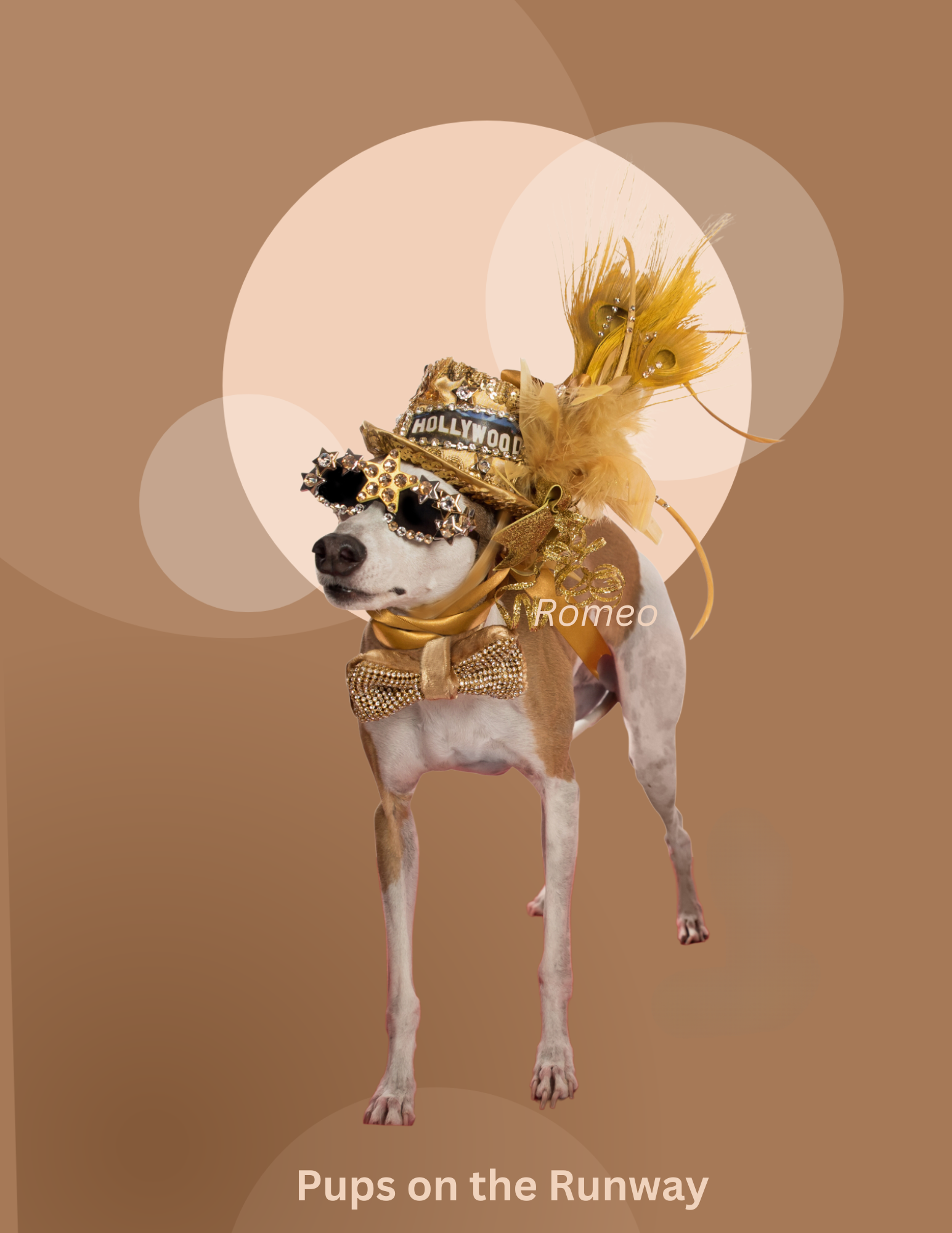 Paw Prints Magazine "In the Spotlight" fascinating guest, Meryem Birsoz, founder of Moshiqa, shares how she grew this brand into one of the most desired and successful luxury lifestyle brands for pet accessories in the world!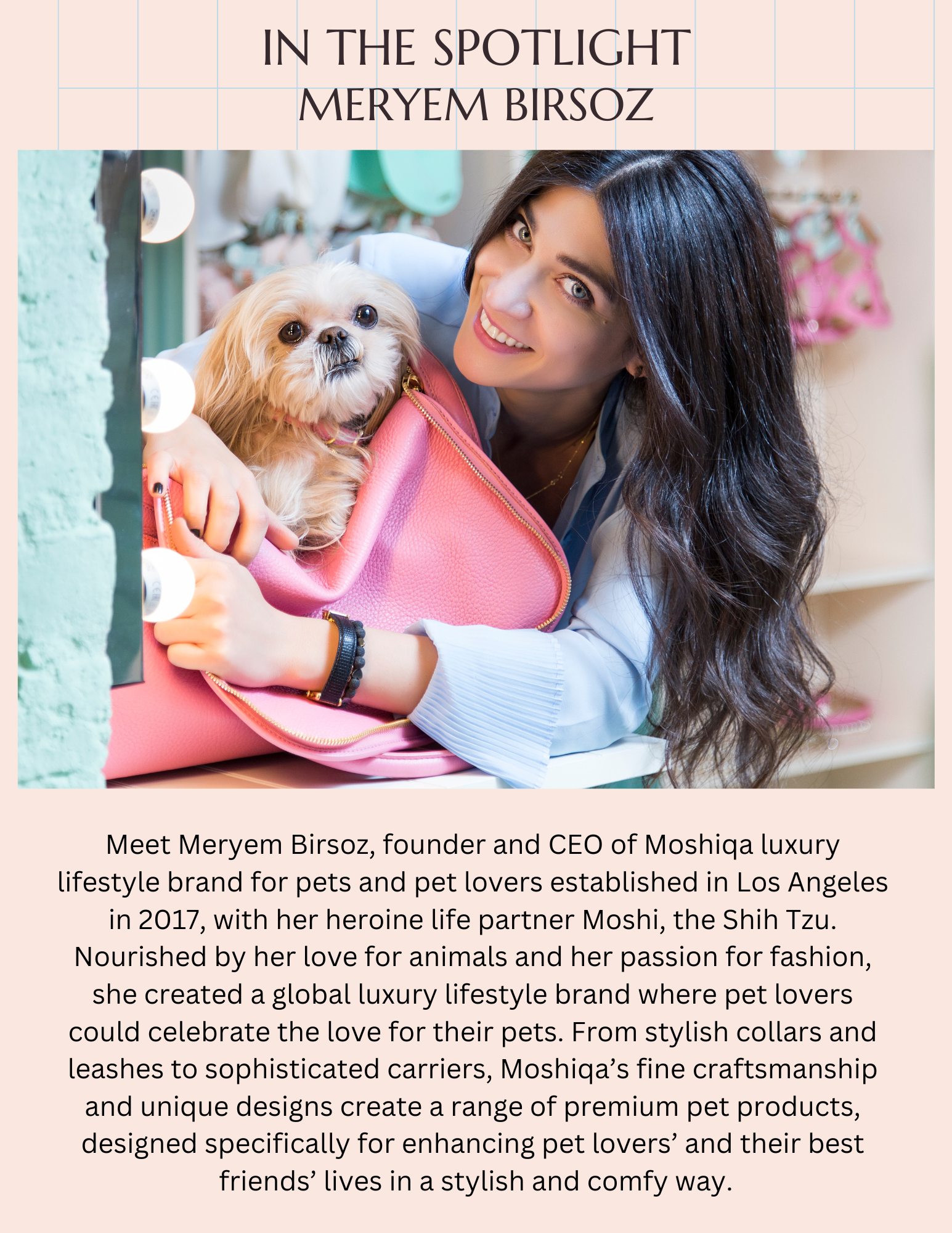 Meryem Birsoz and Moshi's photo by Moshiqa Team
"The Barbie movie is taking the world by a Pink tsunami!" exclaimed Meryem. When Moshiqa began their partnership with Paris Hilton almost two years ago, they created their collection inspired by Paris' glamorous Pet Parent persona. Barbie was not in their inspirational horizon when they started METAPINK. But the movie's coincidental release aligned with Metapink's launch.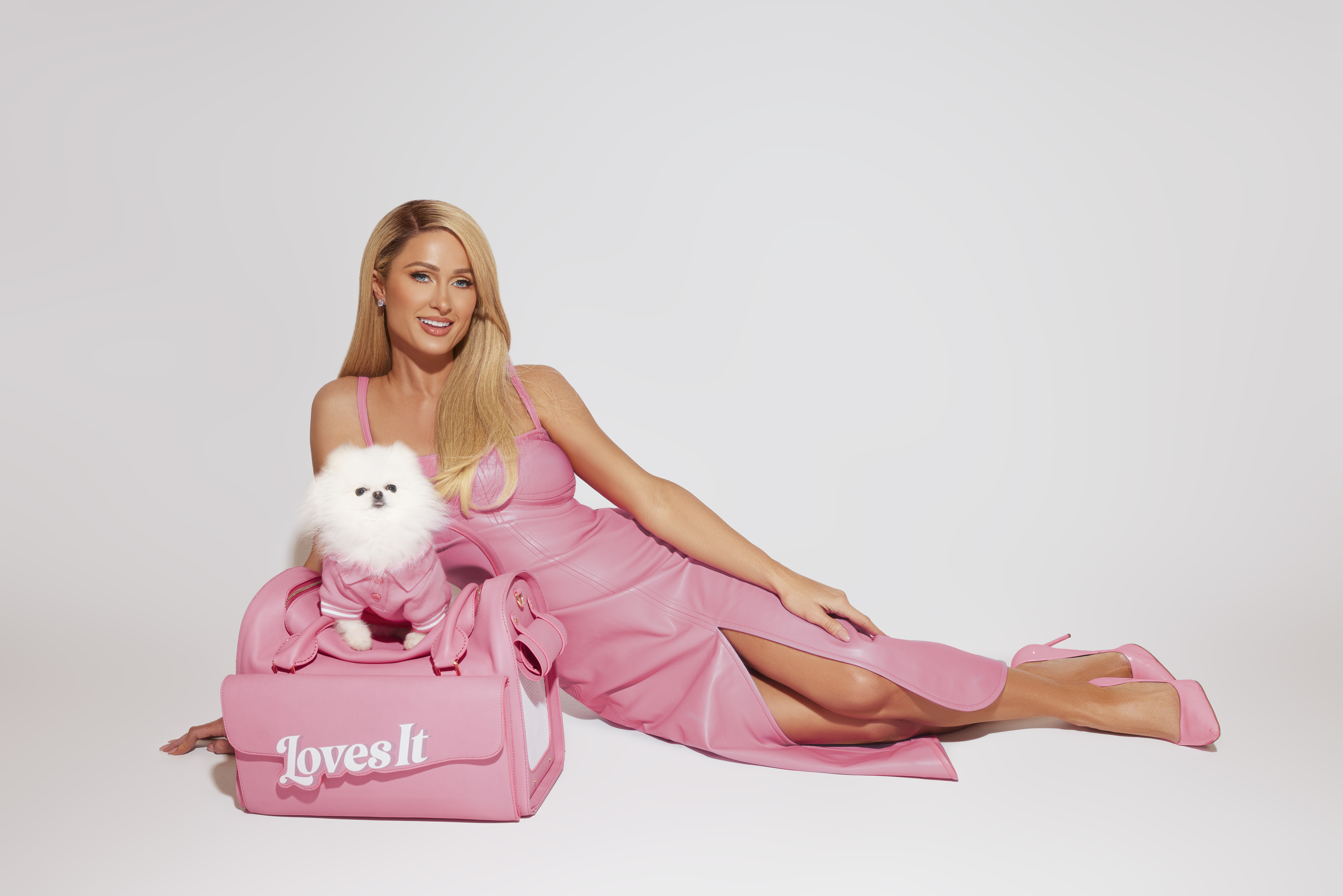 Paris Hilton's photo credit: Photography by Brendan Forbes KGM Entertainment Inc.
"Loves It Pet Carrier, iconic bow-harnesses, hands-free leads, posh pet sweaters with berets, matching pet & human hoodies, and exclusive accessories... Moshiqa X Paris Hilton METAPINK collaboration rallies all the pet lovers and fashion enthusiasts of the world around the joy of pink and creates energetic, happy bonds through the love for our pets," shared Meryem Birsoz. Read the full interview in America's Top Dog Model Paw Prints Magazine "Fall into Fashion" August/September 2023 issue which can be ordered here.