Keeping your dog occupied while indoors during social distancing.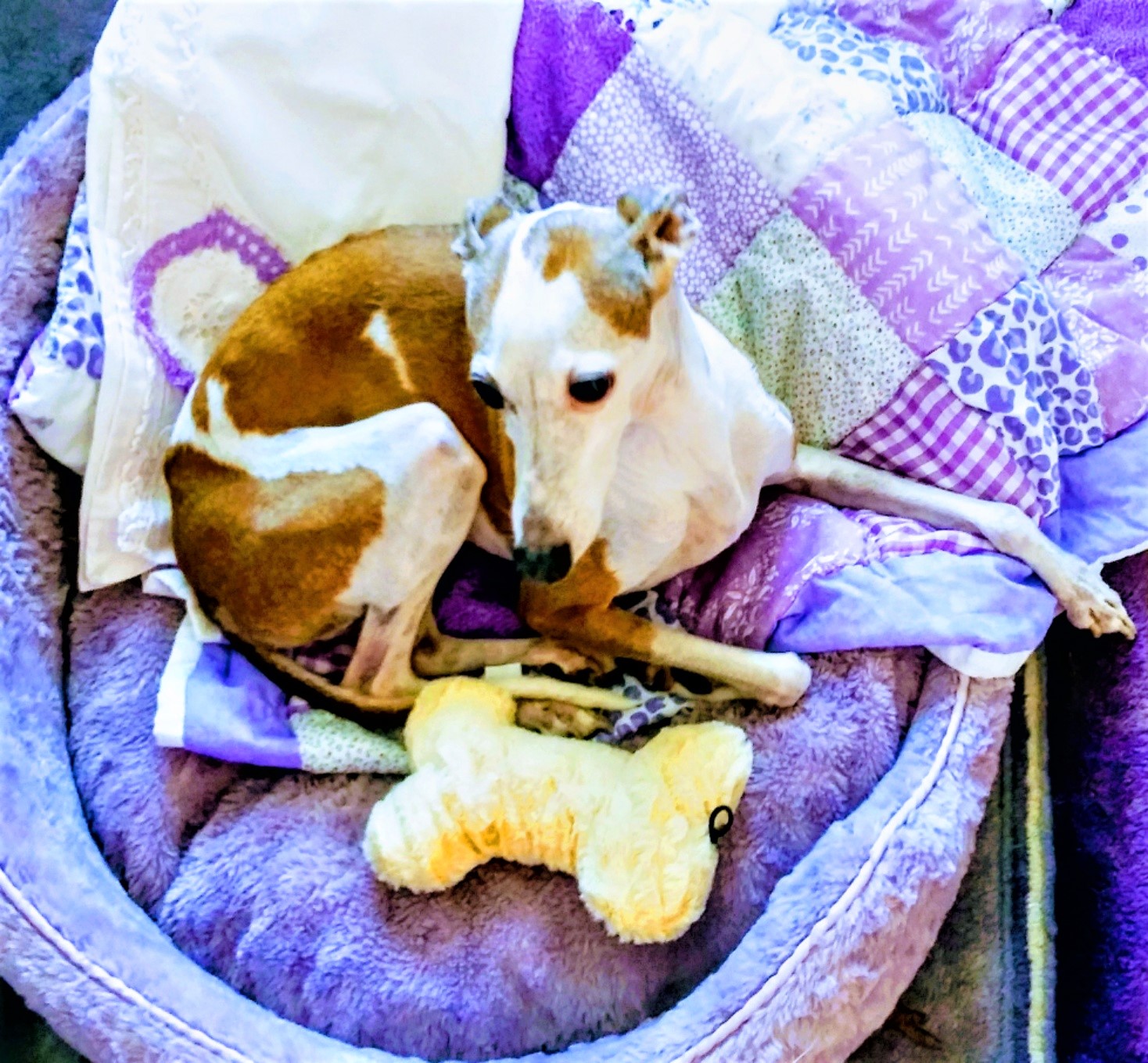 With the COVID-19 virus, people are urged to practice social distancing to slow down the rate at which the virus is spreading.
There are many ways for people to stay busy at home, and keeping your pets occupied while indoors has never been easier.
While there are plenty of toys, to encourage your pooch to relax and unwind, it's also important for dogs to exercise and play while indoors.
Here are some fantastic ideas to keep both people and their pups entertained and occupied at home during the coronavirus outbreak.
keep your dog entertained while indoors with these paw-some ideas:
Tricks of the trade: A productive way to entertain your dog is to teach them new tricks. Train them to bark on command, shake hands, follow hand signals, or roll over. If you are planning on getting your dog into television and film, these tricks will help get their paw in the door.
Fun and games: If you have a spacious living room or a long corridor, and valuable pieces are safely stowed away, indoor fetch can make for a fun, afternoon. A good old-fashioned game of fetch with a soft ball or toy is a great way to entertain a dog while getting plenty of exercise. Dogs need activities that challenge them mentally, as well. Dog puzzles can provide stimulation and alleviate boredom. Check out This Dog's Life for "19 Interactive Dog Puzzles and Games for Your Bored Pooch."
Practice doga: This is a wonderful yoga practice, in which you and your dog perform traditional Hatha yoga postures. Dogs are incorporated into human yoga poses, which involves yogic breathing and has a calming, relaxing, and soothing effect. A great dog yoga class that's easy to follow is AnimalWised on YouTube.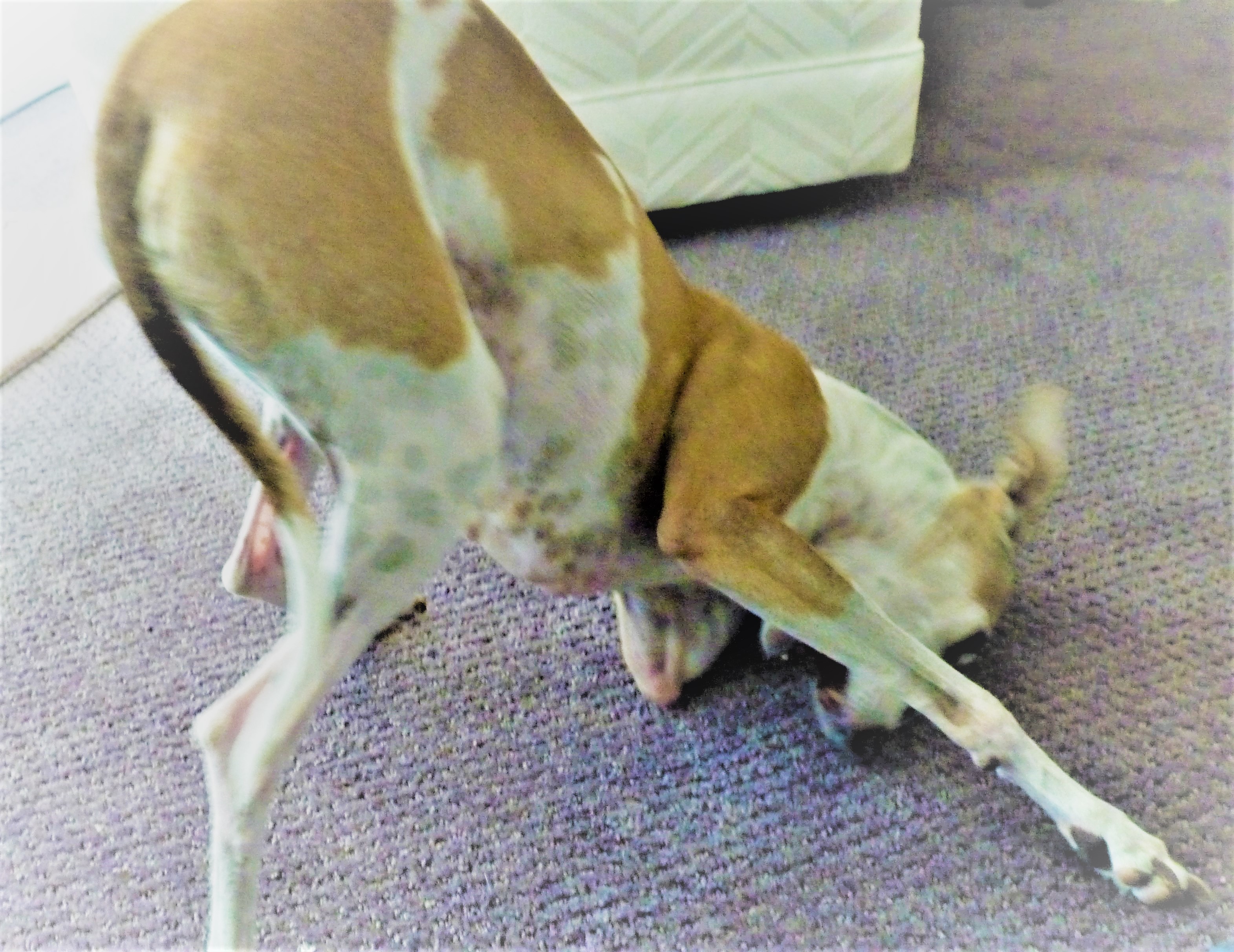 Build a doggy den: Every dog needs a den where they can go when they are stressed. Dogs love to snuggle in a cozy space. Whether its blankets piled in a corner or draped over a chair, your dog will be very grateful for their own little sanctuary to retreat to.
At-home spa day: Dogs love to be pampered, and grooming provides an opportunity to spend quality time together. Plan a spa day that includes the works: Soft music, bath, pet-icure, teeth-brushing, ear cleaning, and massage.
Healthy dog treats: Being home a lot more means a lot more meals. When hungry pups start begging that might be a good time for a healthy treat, like apple slices, carrots, or blueberries. Better yet, bake a batch of healthy dog treats. These Pooch Pleasing Natural Dog Treats will keep your dog's tail wagging!
Strike a pose: Plan a fun fashion photo shoot with your dog. Snap a few well-lit and clear shots of your dog that capture his or her personality. If your pup is a top dog model, dress her up and let her strut her stuff! Or, if your dog is a true "pup star," get the costume to show it. Be creative with your photo shoot ideas and maybe your pooch will become Insta-famous.
Shower with love: Engaging with your pup is important. The extra care and attention will be appreciated, as the coronavirus crisis is stressing, and dogs feel it, too. If your dog loves napping next to you, grab some blankets and snuggle up.
Fun ideas for people:
Board Game night: Families love board games, and getting a little competitive for a few hours will keep boredom at bay. Have a different family member pick a board game to play.
Movie night: Select a movie title that the entire family will enjoy and make popcorn. Change it up by watching a favorite movie on mute and make up your own dialogue.
Get organized: Have each family member make a list of rooms and spaces to organize on a daily basis. Make a fun game involving your kids by creating a contest that awards the one who picks up the most things around the house.
Read: Check out e-books and audiobooks from your local library through a list of apps that they use, such as Axis 360, Hoopla and cloudLibrary. If your library doesn't have online books and audiobooks, check out AudioBook Bay.
Write: Keep a daily journal, finish that a book that you stashed away, or start an online blog.
Practice yoga and meditation: There's plenty of videos on streaming services and online video sites can lead you through a virtual class.
Put together a puzzle. Jigsaw puzzles are a great meditation tool and stress reliever. America's Top Dog Model's paw-some new jigsaw puzzle featuring twelve of its national contest winners. Putting together this 110 piece adorable, puzzle will keep the entire family entertained and busy for hours.
Tell Jokes: Laughter is the best medicine! Spreading joy and laughter is the best way to distress and maintain a positive perspective on things.
Travel from home: Explore the arts, history and foreign destinations with Google Arts & Culture. Visit a museum! Check out these lists of museums at Mental Floss and Travel & Leisure. Many of the museums that you have always wanted to visit, have online exhibits.
Learn to cook: Watch cooking videos online and then make a dish. One of America's most popular newspapers, The New York Times, has a free online cooking school with video lessons.
Take great photos: Photography is a wonderful skill that is in demand. The entire family can learn simple tricks to improve their photography skills. Petpix academy has a fantastic Wow Home Studio class for setting up your own studio.
Get social: Use Skype, FaceTime, Google Hangouts, ooVoo, or another platform to video chat with friends and relatives.
Enter a contest: America's Top Dog Model "Fairy Tails" online Contest runs through April 30. Hone your writing skill and put to use all the photography features on your phone, to create a winning "Fairy Tail."
Keep in touch: Our personal connections are more important than ever. To help you let someone special know you're thinking of them, call, text, email, or send them a card. Connie Benwitt Art creates beautiful note cards for all occasions.
I hope these ideas will help you find ways to keep busy, active, and entertained during this difficult time. Stay healthy, safe, and hopeful during this Coronavirus pandemic. We will all get through this together.