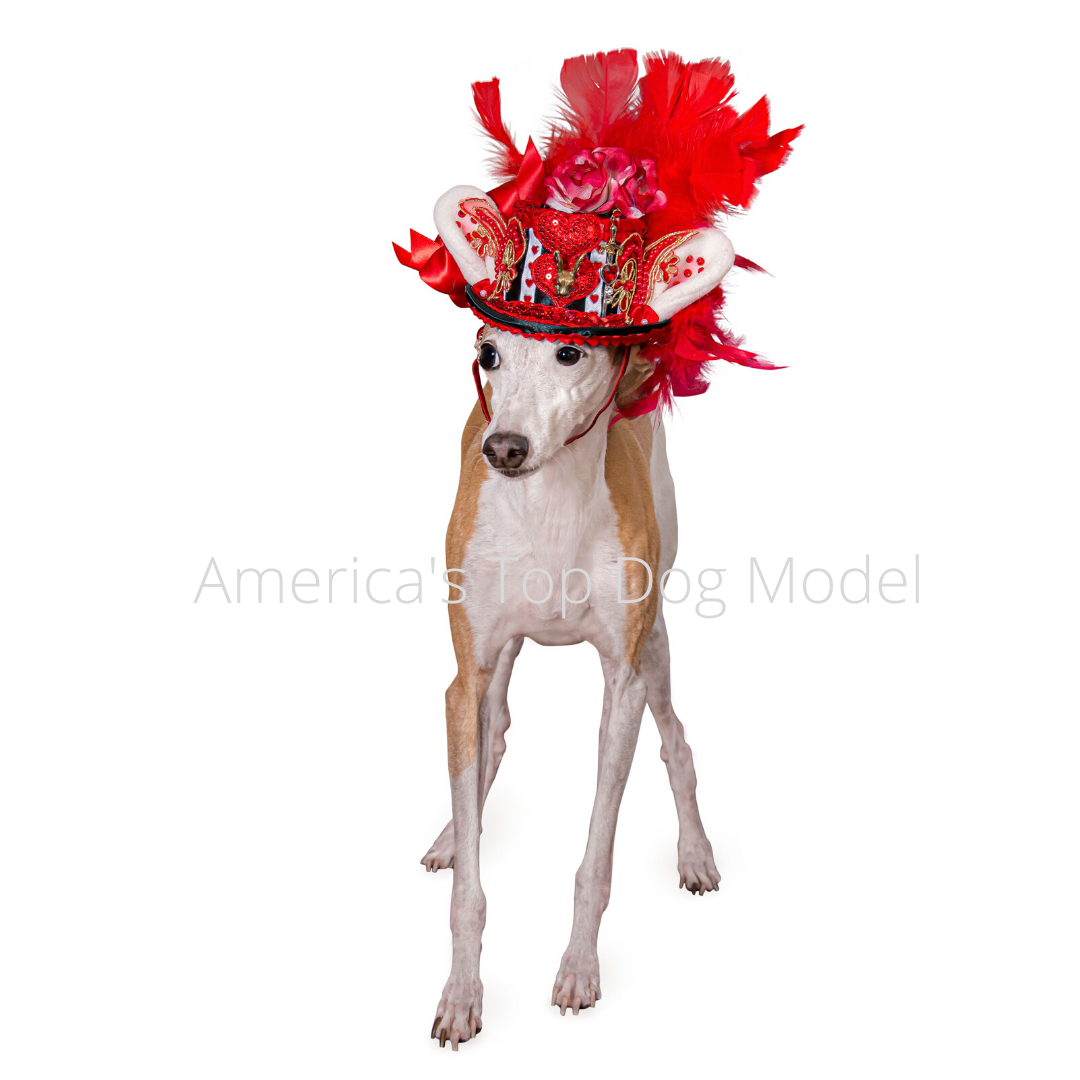 Romeo - America's Top Dog Model brand ambassador. Photo by Vasi Siedman. Hat by Hayleys Hats.
With COVID-19 keeping much of the country on lockdown, this is shaping up to be a year of opportunity for photography lovers, content creators, and entrepreneurs, to master their photography skills. What better photography subjects than our fabulous fur-babies!
So, to help you elevate your visual storytelling, I invited six experts—Vasi Siedman, Tori Mistick, Steffi Trott, Dalton Johnson,Tiffany Diamond, and Daniel Booter—to share their expert tips on how to take glamorous photos of your dog at home. Check out their tips, then grab some props, your camera, and get creative.
Vasi Siedman
Vasi Siedman is an award-winning professional pet photographer at Vasi Studio. She is also founder of PetPIX Academy.
Many of Vasi's clients inquired how they could take better photos of their furry babies with their phone. Vasi became inspired to create PetPix Academy and teach everyone how to use their phone to capture fabulous pictures.
Here are Vasi's tips for taking glamorous tips with your phone:
1) Select a solid background. Typically, darker colors look better for glamorous photos. Dark backgrounds create more dramatic looks for your beautiful portraits.
2) Choose a nice but not too busy outfit, if you like to dressing your fur-babies.
3) Focus more on the eyes and face... Emphasize their facial expressions.
4) Try experimenting with converting color photos to black and white. You will be surprised how classy your photos will look!
Get more tips from Vasi Siedman at Pet Pix Academy and on Instagram.
___________________________________________________________________________________________
Tori Mistick
One of the things Tori Mistick is best known for as a dog blogger, is the flower crown photo of her dog Lucy which has been seen hundreds of thousands of times on Pinterest, Instagram and her blog.
As a dog influencer she takes a lot of photos of her two chocolate labs, Burt and Lucy. Here's a few tips she shared for taking glamorous photos of your dog at home:
1) I love using props to really make my dog photos feel unique and special. Some prop ideas are a flower crown, grabbing all of your dog's toys in the same color, or arranging a faux fur blanket on your bed. This is what will separate the photo from a typical "day in the life" style shot and make it look more glamorous.
2) Whenever I'm photographing my dogs, I allow plenty of time. Patience is key! I might take 100 photo and end up loving the last two or three the most. That tends to happen because the dogs get more comfortable with what we're doing and get a better understanding of what I'm trying to do with them. And speaking of timing, know when your dog is going to be in their best posing mood! For my dogs, we can't take photos between 4-pm, unless I feed them their dinner first!
3) When you're trying to take beautiful photos of your dog at home, one of the biggest challenges is lighting. Most of us don't have our homes set up in a way that you'd naturally stand in front of a window to take a photo. For the best photos you might want to rearrange your furniture and decor so that you have your back to the window and your dog is looking into the light.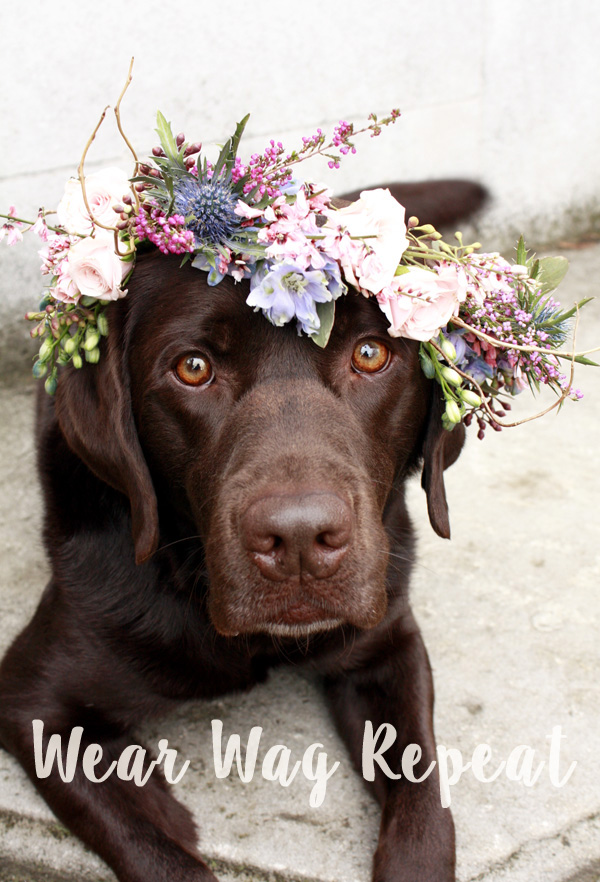 Lucy's photo by mom Tori Mistick ____________________________________________________________________________________________
Steffi Trott
Steffi Trott is a professional dog trainer and the owner and founder of SpiritDog Training. Dog photography is her hobby and passion. Follow Steffi's Instagram story starring her dog Fusion.
Steffi shared these fantastic tips to take glam photos of your dog at home:
Clean background
The nicest pictures look bad if you have a cluttered background. Make sure that the star of the picture is your dog - and not a pile of laundry or unopened mail. The smoother your background is, the better. You can easily make a nice studio-like backdrop by using a white sheet behind your dog in photos. For a more cozy-looking alternative, try blankets in warm colors.
No pictures after exercise
It is very difficult to take good pictures of dogs that are panting. For every good one, you will have a couple dozen bad ones. That is why it is best to take pictures when your dog is rested and not thirsty.
Bokeh
You can easily add some nice bokeh to your photos by putting up some Christmas lights in the background, and then focusing the shot on your dog's face. The result will be beautiful dots of light around your dog.
Tilt that head
To get that adorable head tilt, you need to make your dog curious about a sound. Try kissy-noises, chirpy sounds (like birds) or say the name of an activity or item your dog knows well ("dog park", "walk" or "treat").
Editing
Editing can take your pictures from good to phenomenal. Light room and Photoshop for example, are fantastic programs that easily let you fix bad lighting. Add little extras such as a butterfly sitting on your dog's nose and try out different styles and color schemes.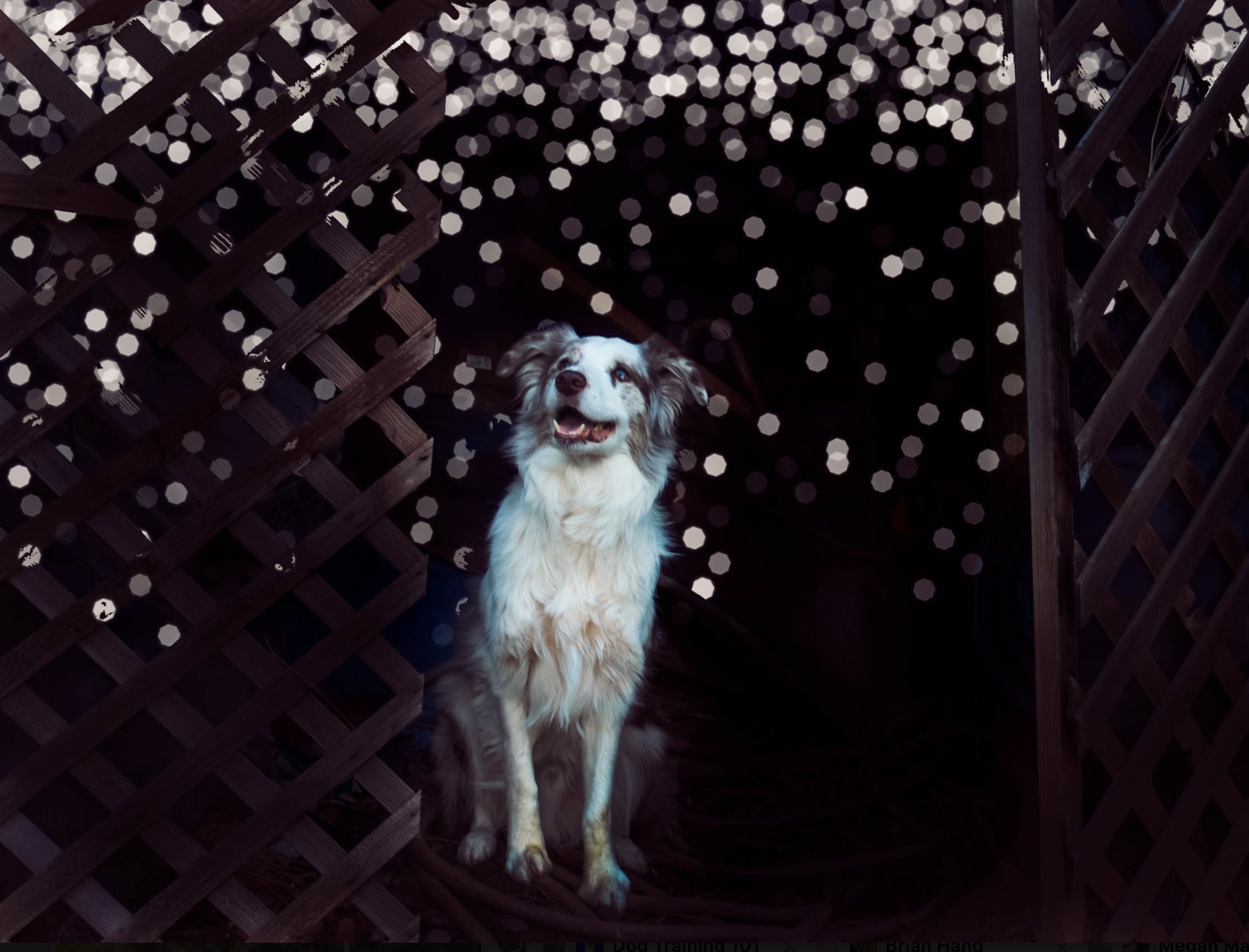 Fusion's photo by mom Steffi Trott
____________________________________________________________________________________________
Dalton Johnson
Dalton Johnson is an Adventure Photographer. Check out his beautiful portfolio and Instagram site.
He put together a few photography tips and ideas that came to mind:
-think small and tight since you are indoors
-the ever-moody image of your mighty pup dressed as a superhero
-get your dog to play board games or finish a puzzle
____________________________________________________________________________________________
Tiffany Diamond
I discovered Tiffany Diamond's amazing photography when her dog Kronos, a handsome, Australian Cattle Dog Mix rescue, became a finalist in America's Top Dog Model 2019 national contest.
She has a Bachelor's degree in photography from NAU and has taken numerous portrait photos of adoptable dogs for Arizona Cattle Dog Rescue. She has also taken many photos of her own pups. Here are a couple of great tips that she shared.
1) Get down at the dog's eye level. This makes the photo feel more personable to the viewer.
2) Pay attention to the background. The background should be clean and complement the subjects, not distract from them. Visit Tiffany's website and Instagram site to meet her amazing Diamond Dogs.
____________________________________________________________________________________________
Daniel Booter
Daniel Booter is a professional photographer and videographer. He offered these tips:
1. Capture your dog with the best lighting, sunbathing, or in a very lit room.
2. Capture photos of your dog in a natural state, not forcing them to do anything.
3. Direction can also work! Action shots are always beautiful with dogs.
4. Facial expressions are EVERYTHING! Capitalize on the moments your dog is having a good day, is relaxing, or even just bored. This is a great way to capitalize on features your beautiful dog has.
5. Keep shooting! If you don't get the right shot immediately its okay, sometimes taking the best photos take time. And right now, we have all the time in the world!
You can view Daniel's beautiful work on Instagram.
Thank you all for your amazing tips for taking glam photos of your dog at home. And for those who plan on entering America's Top Dog Model 2020 Contest "Fairy Tails," I hope that you are inspired. Stay safe, healthy and well. Let's stay connected.